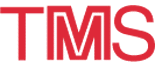 1999 TMS Annual Meeting: Exhibitor
---
February 28-March 4 · 1999 TMS ANNUAL MEETING · San Diego, California
KABERT INDUSTRIES, INC.
Booth #328     Villa Park, Illinois
---
Since 1960, Kabert Industries, Inc. has been furnishing the aluminum industry with casting supplies. Fiberglass cloth, an inexpensive and effective method of nonferrous molten metal distribution and filtration, is specially woven for the aluminum industry at our plant in Lynn, Indiana. Plain, leno and twill weave cloth styles are woven to specification. Three, four or six strand yarn costs are available.

Also at our Lynn facility, the cloth is cut and sewn into a variety of mini channel bags, trough socks and many other shapes. Other products available include gaskets, vacuum formed shapes, and ceramic foam filters.

---