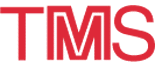 1999 TMS Annual Meeting: Exhibitor
---
February 28-March 4 · 1999 TMS ANNUAL MEETING · San Diego, California
LOI, INC.
Booth #539, 541     Canonsburg, Pennsylvania
---
Schmitz + Apelt LOI is well known throughout the world as a major supplier to the aluminum industry with a wide product range.

Aluminum Melting and Casting

Delivery of complete plants for melting/recycling of various Al materials and scraps, including flue gas purification, metal treatment, charging and casting equipment.

Design and manufacture of:
crucible furnaces
auto ladles for gravity and die-casting
hearth- and dry-hearth melting furnaces, stationary or tiltable
rotary drum-type melting furnaces
twin-chamber melting furnaces for the recycling of various scraps without salt
casting conveyor, air-/water-cooled
stacking equipment for ingots
also delivery of complete stacking, marking, weighing and strapping lines.
Heat Treatment
Heat treatment plants for structural aluminum parts (wheels, cylinder heads, axle guides, etc.) for the continuous and non-continuous operation, for the process steps below:
Solution annealing
Quenching
Artificial aging
Artificial aging plants for extruded aluminum sections or profiles, pressing-tool pre-heating plants, with automatic tool transport used in press shops for extruded profiles.

---