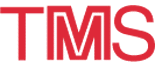 1999 TMS Annual Meeting: Exhibitor
---
February 28-March 4 · 1999 TMS ANNUAL MEETING · San Diego, California
MOLTECH
Booth #1217, 1219     Carouge, Geneva, Switzerland
---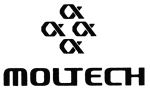 MOLTECH Products for Aluminum Cells
In over twenty years of research, the MOLTECH Group has developed products and processes for aluminum electrowinning, including TINOR Aluminum-wettable Protective Cathode Coating, OPANOR Anode Oxidation Protection and EXCELNOR Side Wall Oxidation Protection, which have been tested extensively in laboratories and commercial Cells and are now available for commercial use.

The ultimate goal of MOLTECH research is the development of the NOVANOR non-carbon non-consumable anode to replace carbon anodes, thereby improving Cell performance, reducing pollution in their fabrication and use, and in residue disposal.

NOVANOR anode laboratory test results are very promising and pilot scale tests are now in process. MOLTECH invites everyone to visit its stand at TMS, which will feature innovative MOLTECH products including NOVANOR.

---