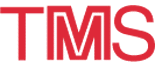 1999 TMS Annual Meeting: Exhibitor
---
February 28-March 4 · 1999 TMS ANNUAL MEETING · San Diego, California
NATIONAL REFRACTORIES & MINERALS CORP.
Booth #510      Columbiana, Ohio
---
The National Refractories exhibit will highlight applications of EZ3 and FUSiO2N. EZ3 products expand the uses of the company's well known EZ Cast product line. FUSiO2N products are National's line of fused silica preformed shapes, foam blocks, castables, and cement.

EZ3 castables are a family of products designed to offer three options for installation; pouring, gunning, and pumping. The unique materials can be installed by mixing and pouring into place without vibration. They can be mixed and pumped some distance to a form. Best of all, they can now be gunned with standard swing-valve pumping equipment.

FUSiO2N preformed shapes are pure fused silica. A unique production process allows National to be very cost competitive while offering customized materials and shapes to meet customers needs.

---