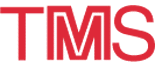 1999 TMS Annual Meeting: Exhibitor
---
February 28-March 4 · 1999 TMS ANNUAL MEETING · San Diego, California
ZYP COATINGS, INC.
Booth #1214     Oak Ridge, Tennessee
---
ZYP® Coatings, Inc., the premier manufacturer of paintable boron nitride coatings, introduces three coatings providing superior nonwetting with Wagstaff Billett Casters-Tableguard, Transition Plate Coating, and Ring-Seal.

Tableguard (easy-to-see, BLUE-COLORED) greatly extends casting-table refractory life, gives inclusion-free pours, stops dross buildup, and allows easy removal of mispours. Transition Plate Coating (water-based or new solvent-based for calcium silicate boards) gives ultra-smooth surfaces. Ring-Seal gives total nonwetting, sealing transition-plate/graphite-ring joins.

Other highlights-Boron Nitride Lubricoat (WHITE or new BLUE-COLORED) for troughs, launders, runners; Boron Nitride Hardcoat for ladles, skimmers; Boron Nitride Releasecoat for low-draft, high-drag areas in permanent molds.

---