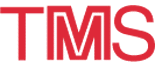 2000 TMS Fall Meeting: Hume-Rothery Symposium Celebration
---
October 8–12, 2000 · TMS FALL MEETING 2000 · St. Louis, Missouri
Focusing on physical metallurgy and materials, the TMS 2000 Fall Meeting will feature a wide array of technical symposia sponsored by The Minerals, Metals & Materials Society (TMS). A poster session is also planned. As a greater convenience for attendees, the meeting is typically colocated with ASM International's Materials Solutions Conference. Technical sessions will focus on key information and successful strategies to give attendees insight into the research, development, and application of new materials processes, analysis techniques, and equipment advances.
The TMS 2000 Fall Meeting will take place in St. Louis, Missouri, at the Regal Riverfront Hotel, which will be the TMS headquarters for the event. All technical sessions and conference registration will be located here.
THE SCIENCE OF ALLOYS FOR THE 21st CENTURY
A HUME-ROTHERY SYMPOSIUM CELEBRATION
---
ORGANIZERS
---
P.E.A. Turchi
R.D. Shull
A. Gonis
---
JOINT SPONSORS
---
An assessment of the progress that has been made in understanding and controlling materials behavior easily reveals that most such progress has occurred since the major contributions that William Hume-Rothery made to the science of alloys. This progress is a consequence of materials science recognizing the importance of a detailed atomistic description of materials in predicting their properties.

TOPICS INCLUDE:
The impact of atomistic studies on the understanding and the prediction of alloy properties with subjects such as:
Hume-Rothery rules revised
The value of the chemical bonding model for the prediction of properties of new classes of materials
The importance of d and non-d electron bonding in transition metal alloying
Has electron theory delivered Hume-Rothery expectations? And, What are the energetics of Hume-Rothery phase formation?
Application of alloy phase formation theory for the development of new and/or improved active and passive magnetic refrigeration materials; and practical ceramic superconductors with high TC and JC values
High-temperature thermochemistry of alloys.
Advances in the knowledge of the glossy state and the prediction of properties of amorphous materials with topics such as:
The polytetrahedral motif in the structure of liquid and solid metals
Are all network glasses the same? And, how does one predict the composition of window glass?
Liquid alloys and glasses: progress and future directions.
Modeling the static, kinetics and dynamics of alloy phase transformation and microstructure evolution with topics such as:
Cluster variation method in the 21st century
Computer modeling of alloy constitution and diffusional phase transformations
Structural transformations and microstructure in solids.
A rare assembly of past Hume-Rothery Award Winners will participate in this two day symposium, programmed to provide an expert assessment of our current understanding of the sciences of alloys in the spirit of William Hume-Rothery.

The following past Hume-Rothery Award winners are scheduled to participate:
---

Jacques
Friedel

Karl A.
Gschneider, Jr.

Thaddeus B.
Massalski

Leo
Brewer

Henry
Ehrenreich

Richard E.
Watson

1977

1978

1980

1983

1984

1985

---

David
Turnbull

Y. Austin
Chang

Bill C.
Giessen

Erwin
Parthe

James C.
Philips

Ole J.
Kleppa

1986

1989

1990

1991

1992

1994

---

David G.
Pettifor

William L.
Johnson

Bruno
Predel

Ryoichi
Kikuchi

Mats
Hillert

Armen
Khachaturyan

1995

1996

1997

1998

1999

2000

---
---
The information on this page is maintained by the TMS Meeting Department (mtgserv@tms.org)