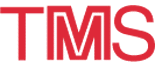 2000 TMS Fall Meeting: General Information
---
October 8–12, 2000 · TMS FALL MEETING 2000 · St. Louis, Missouri
Focusing on physical metallurgy and materials, the TMS 2000 Fall Meeting will feature a wide array of technical symposia sponsored by The Minerals, Metals & Materials Society (TMS). A poster session is also planned. As a greater convenience for attendees, the meeting is typically colocated with ASM International's Materials Solutions Conference. Technical sessions will focus on key information and successful strategies to give attendees insight into the research, development, and application of new materials processes, analysis techniques, and equipment advances.
The TMS 2000 Fall Meeting will take place in St. Louis, Missouri, at the Regal Riverfront Hotel, which will be the TMS headquarters for the event. All technical sessions and conference registration will be located here.
MEETING DESCRIPTION
In the shadow of the Gateway Arch, you will experience a dynamic expansion of your materials science knowledge base at TMS Fall Meeting 2000. An innovative and quality program will address current research and development in:
Advances in Interconnect & Packing Materials
Coating and Joining of Refractory Materials —Current Issues
Electron Backscatter Diffraction
Fatigue and Fracture Behavior of High Temperature Materials
Interfacial Dislocations: Symposium in Honor of J.H. Van der Merwe on the 50 th Anniversary of His Discovery
Materials Issues in Nuclear Waste Management
Metastability in Bulk and Thin Film Materials
Microcharacterization and Microtexture
Powder Metallurgy Alloys and Particulate Materials for Industrial Applications
Rate Processes in Plastic Deformation II: Towards a Unified Constitutive Theory of Deformation
State of the Art in Cast MMC's
Testing, Characterization and Standards for Composite Materials
The Mechanisms of the Massive Transformation
The Science of Alloys for the 21 st Century: A Hume-Rothery Symposium Celebration
General Abstracts
CONCURRENT CONFERENCES
The TMS Fall Meeting 2000 is being held concurrently with the ASM Materials Solutions Conference & Show and the 20th ASM Heat Treating Society Conference & Show.
TAX DEDUCTION
An income-tax deduction is allowed for expenses for education (including registration fees, travel, meals and lodging) undertaken to maintain and improve professional skills (see Treas. Reg. 1.162-5) (U.S. registrants only).
AUDIO/VISUAL RECORDING POLICY
The Minerals, Metals & Materials Society (TMS) reserves the rights to any audio and video reproduction of all presentations at every TMS-sponsored meeting. Recording of session (audio, video, still-photography, etc…) intended for personal use, distribution, publications or copyright without the express written consent of TMS and the individual authors is strictly prohibited. Contact the TMS Programming Department to obtain a copy of the waiver release form.
AMERICANS WITH DISABILITY ACT
TMS strongly supports the federal Americans with Disability Act (ADA), which prohibits discrimination against, and promotes public accessibility for those with disabilities. In support of and compliance with this Act, we ask that those requiring specific equipment or services as an attendee of the TMS Fall Meeting 2000, contact the TMS Meeting Services Department, at telephone 724-776- 9000, ext. 243, and advise of any specific requirements in advance.
AUTHORS' COFFEE
The TMS Authors' Coffee will be held each morning at the Regal Riverfront Hotel for authors, chairs and organizers. Authors are asked to attend the Authors' Coffee only on the morning of their presentation. The coffee will run from 7:15 am – 8:15 am in the Exhibit Hall.
PUBLICATION SALES
Concurrent proceedings volumes from TMS Fall Meeting 2000 along with other TMS publications, will be on sale in the Lower Level Lobby at the Regal Riverfront Hotel.

---
The information on this page is maintained by the TMS Meeting Department (mtgserv@tms.org)