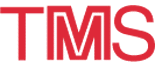 2000 TMS Fall Meeting: Registration Information
---
October 8–12, 2000 · TMS FALL MEETING 2000 · St. Louis, Missouri
Focusing on physical metallurgy and materials, the TMS 2000 Fall Meeting will feature a wide array of technical symposia sponsored by The Minerals, Metals & Materials Society (TMS). A poster session is also planned. As a greater convenience for attendees, the meeting is typically colocated with ASM International's Materials Solutions Conference. Technical sessions will focus on key information and successful strategies to give attendees insight into the research, development, and application of new materials processes, analysis techniques, and equipment advances.
The TMS 2000 Fall Meeting will take place in St. Louis, Missouri, at the Regal Riverfront Hotel, which will be the TMS headquarters for the event. All technical sessions and conference registration will be located here.
ADVANCE REGISTRATION
Advance registration is strongly recommended to avoid delays in attending the technical sessions. An advance registration form can be downloaded in portable document format. Payment MUST accompany the form. Advance Registration Deadline: September 11, 2000
Registration Fees
| | |
| --- | --- |
| TMS/AIME Member Full Conference | $450.00 |
| Non-member Full Conference | $575.00 |
| Student Member Full Conference | $0.00 |
| Non-member Student Full Conference | $25.00 |
Three Ways to Register
Mail your completed form to: Geo. E. Fern Company 1100 Gest Street, Cincinnati, OH 45203
Fax with credit card information to 513-621-4439
Badges will be mailed two weeks prior to the event. For our international registrants, badges can be picked up starting Sunday, October 8, at 2:00 pm at the regis-tration area in the main lobby of the America's Center.

If you do not bring your badge with you, there will be a $5 processing fee for reprinting a new badge. All badge changes will be made at the America's Center.

Full payment of registration fees and social function tickets must accompany the completed advance registration form. Any questions should be directed to:
Geo. E. Fern Company
1100 Gest Street
Cincinnati, OH 45203
Telephone: 513-621-6111
Fax: 513-621-4439
A confirmation card will be mailed to you within the two-month period preceding the event. If your regis-tration is received by the Geo. E. Fern Company after September 9, your registration will not be processed. You must register on site.
The TMS Fall Meeting 2000 is being held concurrently with the ASM Materials Solutions Conference & Show and the 20th ASM Heat Treating Society Conference & Show. By choosing the full conference registration option on the registration form, you will be entitled to attend each of these events for a single fee.
ON-SITE REGISTRATION
All on-site registration will take place at the America's Center.
Registration Hours
| | |
| --- | --- |
| Sunday, October 8 | 2:00 PM-7:00 PM |
| Monday, October 9 | 7:00 AM-5:00 PM |
| Tuesday, October 10 | 7:00 AM-5:00 PM |
| Wednesday, October 11 | 7:00 AM-5:00 PM |
| Thursday, Ocober 12 | 7:30 AM-1:30 PM |
CANCELLATION POLICY
Registration fees will be refunded after the close of the event if a written request is received before September 25, 2000. No refunds will be given on-site. Please send written requests to:
ASM International
Customer Service Center
Materials Park, OH 44073-0002
Fax: 440-338-4634
---
The information on this page is maintained by the TMS Meeting Department (mtgserv@tms.org)