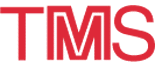 2000 TMS Fall Meeting: Technical Events & Sessions
---
October 8–12, 2000 · TMS FALL MEETING 2000 · St. Louis, Missouri
Focusing on physical metallurgy and materials, the TMS 2000 Fall Meeting will feature a wide array of technical symposia sponsored by The Minerals, Metals & Materials Society (TMS). A poster session is also planned. As a greater convenience for attendees, the meeting is typically colocated with ASM International's Materials Solutions Conference. Technical sessions will focus on key information and successful strategies to give attendees insight into the research, development, and application of new materials processes, analysis techniques, and equipment advances.
The TMS 2000 Fall Meeting will take place in St. Louis, Missouri, at the Regal Riverfront Hotel, which will be the TMS headquarters for the event. All technical sessions and conference registration will be located here.

TECHNICAL SESSIONS
Technical sessions will begin on Monday morning, October 9, 2000, and end on Thursday, October 12, 2000. All technical sessions will be held at the Regal Riverfront Hotel. Abstracts will be available by accessing the TMS Conference Management System (CMS) or in PDF format via the TMS 2000 Fall Meeting Home Page.

If you do not have access to the World Wide Web, contact TMS Customer Service for a copy of the technical session abstracts.

The abstracts will also be published in the final program distributed at the meeting.
POSTER SESSION
A poster session will be held in conjunction with the 2000 Fall Meeting. Presentations will be displayed on 4'x8' poster boards, no formal oral presentation is required. The poster session will begin on Monday, October 9 and remain in place through Wednesday, October 11, 2000. Abstracts of 150 words or less must be submitted to TMS by September 8, 2000. Abstracts may be submitted through the TMS Conference Management System (CMS) or e-mail abstracts to weissp@tms.org, or send to Peggy Weiss, TMS, 184 Thorn Hill Road, Warrendale, PA 15086, Fax: 724-776-3770.
GENERAL ABSTRACT SESSIONS
The TMS Fall Meeting Program Committee invites you to attend the scheduled general abstract sessions. In an effort to present a more comprehensive view of current work being carried on in materials science research, particularly new and emerging technologies and techniques, TMS has scheduled presentations on the following topical areas:
Alloy Phases v Chemistry & Physics of Materials
Composite Materials
Corrosion & Environmental Effects
Ferrous Metallurgy
High Temperature Alloys
Mechanical Metallurgy
New & Emerging Technologies
Non-Ferrous Metals
Powder Metallurgy
Shaping & Forming
Solidification
Surface Engineering
Thin Films & Interface
---
The information on this page is maintained by the TMS Meeting Department (mtgserv@tms.org)