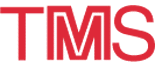 2000 TMS Fall Meeting: Young Leaders
---
October 8–12, 2000 · TMS FALL MEETING 2000 · St. Louis, Missouri
Focusing on physical metallurgy and materials, the TMS 2000 Fall Meeting will feature a wide array of technical symposia sponsored by The Minerals, Metals & Materials Society (TMS). A poster session is also planned. As a greater convenience for attendees, the meeting is typically colocated with ASM International's Materials Solutions Conference. Technical sessions will focus on key information and successful strategies to give attendees insight into the research, development, and application of new materials processes, analysis techniques, and equipment advances.
The TMS 2000 Fall Meeting will take place in St. Louis, Missouri, at the Regal Riverfront Hotel, which will be the TMS headquarters for the event. All technical sessions and conference registration will be located here.
YOUNG LEADERS TUTORIAL LUNCHEON LECTURE
Topic: Structural Disasters Due to Fatigue--From Aircraft to Medical Devices
Speaker: Prof. Robert O. Ritchie, University of California-Berkeley Department of Materials Science and Mineral Engineering
Sponsored by: TMS Young Leaders Committee
Date & Time: Monday, October 9, 2000 12:00 noon–1:30 p.m.
Location: Regal Riverfront Hotel

It is estimated that over 80% of all structural failures can be traced to mechanical fatigue, invariably in association with cyclic plasticity, sliding or physical contact (fretting or roling contact fatigue), environmentally-assisted damage (corrosion fatigue), or elevated temperatures (creep-fatigue). Many of these failures, such as aircraft crashes or medical implant fractures, incur enormous financial costs and can involve significant loss of life. Indeed, the annual cost of such fatigue fractures has been estimated to be between one and two billion dollars. In this presentation, we focus on the role of cyclic fatigue in two quite diverse safety-critical applications, namely the premature failure of metallic components, e.g., airframe and engine components, that have caused major (milestone) disasters in aviation history, and the mechanical fracture of medical prostheses implanted in the human body.

The Young Leaders Tutorial Lecture includes an optional "brown bag" lunch for $15, which should be purchased in advance using the enclosed registration form. There will be no charge for those attending the lecture who do not wish to purchase the lunch.
ATTENTION! YOUNG PROFESSIONALS
We'll be looking for you at the Young Leaders Business Meeting on Sunday, October 8, 2000, from 2:30 PM – 4:00 PM in the Regal Riverfront Hotel. Please check the meeting Calendar of Events for the room.

Reception from 5:30 PM – 6:30 PM

Professional members age 35 or under, come and become a part of this pro-active young professionals group!
---
The information on this page is maintained by the TMS Meeting Department (mtgserv@tms.org)