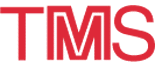 Materials Week '97: Wednesday AM Session
---
September 14-18, 1997 · MATERIALS WEEK '97 · Indianapolis, Indiana

Focusing on physical metallurgy and materials, Materials Week '97, which incorporates the TMS Fall Meeting, features a wide array of technical symposia sponsored by The Minerals, Metals & Materials Society (TMS) and ASM International. The meeting will be held September 14-18 in Indianapolis, Indiana. The following session will be held Wednesday morning, September 17.
---
[TECHNICAL PROGRAM CONTENTS]   [PREVIOUS SESSION]
MECHANICAL BEHAVIOR OF BULK NANO-MATERIALS: Session IV
Sponsored by: SMD Mechanical Metallurgy, MDMD Powder Materials, and EMPMD/SMD Chemistry and Physics of Materials Committees

Program Organizers: Naresh N. Thadhani, School of Materials Science and Engineering, Georgia Institute of Technology; Atlanta, GA 30332-0245; Fernand Marquis, Department of Metallurgical Engineering, South Dakota School of Mines & Technology; Rapid City, SD 57701; Walter W. Milligan, Department of Metallurgical and Materials Engineering, Michigan Technological University, Houghton, MI 49931-1295; Robert D. Schull, Metallurgy Division, Bldg. 223, Rm B152, NIST, Gaithersburg, MD 20899; Shankar M. Sastry, Washington University, Campus Box 1185, One Brookings Drive, St. Louis, MO 63130

Room: 208

Session Chair: Robert D. Schull, Metallurgy Division, Bldg. 223, Rm B152, NIST, Gaithersburg, MD 20899
---
8:30 am
INVITED
DEPENDENCE OF MECHANICAL PROPERTIES ON SAMPLE IMPERFECTIONS IN NANOCRYSTALLINE METALS: J.R. Weertman, Northwestern University, Evanston, IL 60208
Because of grain refinement strengthening combined with possible extensive grain boundary sliding, nanocrystalline materials should exhibit interesting mechanical behavior. Measurements of mechanical properties have produced widely varying results, even on the same material. It has become evident that the observed behavior is highly dependent on imperfections in the samples. The evolution of mechanical properties in an extended study of nanocrystalline Cu and Pd will be described, and correlated with changes in sample imperfections. Research supported by U.S. Dept. of Energy under Grant DE-FG02-86ER45229.
9:00 am
STATISTICAL STUDY OF NANOSTRUCTURED MATERIAL PROPERTIES: J. Rawers, R. Krabbe, N.Duttlinger, D.Harlow1, U.S. Dept. of Energy, Albany (Oregon) Research Center; Albany (Oregon) Research Center, 1450 Queen Ave. SW, Albany, OR 97321; 1Lehigh University Bethlehem, PA
For applications, one needs to know both the reproducibility and reliability of a material. This study was conducted to characterize the statistical variance of nanostructured properties. There are several different steps in the production and consolidation of nanostructured materials and each contributes its own statistical spread to a material property. This study evaluated the reproducibility and ample variation that can be expected in nanostructure properties. Samples evaluated include (a) milled powder from multiple attrition runs in the same and different processing mills, and (b) consolidated compacts from numerous hot-press consolidation runs. Characterization includes nanostructure properties (grain size and strain of milled powders and compacts), and macroscopic properties (density, hardness, tensile/compression strength).
9:25 am
CRITERIA FOR STABLE HALL-PETCH NANOCOMPOSITES: R.L. Holtz, Geo-Centers, Inc., 10903 Indian Head Hwy, Ft. Washington, MD 20744; V. Provenzano, Materials Science & Technology Division, Naval Research Laboratory, Washington, DC 20375
Generic criteria for thermally stable metallic nanocomposites and the associated upper and lower bounds on the strength are examined. These considerations are applied to a two-phase Hall-Petch model with grain growth limited by Zener drag. It is shown that, in the context of this model, an optimal nanocomposite consists of nanoscale particles with a volume fraction of about 25% dispersed in a metal matrix with high Hall-Petch coefficient and grain sizes up to ten times larger than the sizes of the dispersed particles.
9:50 am
EFFECT OF STACKING FAULT ENERGY AND GRAIN SIZE IN FCC METALS ON STRAIN HARDENING REGIMES AND THEIR RELATIONSHIP TO MICROSTRUCTURE EVOLUTION: E.A. El-Danaf, S. Asgari, S.R. Kalidindi, R.D. Doherty, Department of Materials Engineering, Drexel University, Philadelphia, PA 19104
Constant true strain rate compression tests were conducted on annealed polycrystalline samples of different stacking fault energy (SFE) fcc metals Cu, 70/30 brass, 80/20 brass, 90/10 brass MP35N, and stainless steels to large strains. The strain hardening rate (d

/d

) plotted against both stress and strain, revealed four distinct regimes (or stages) in the low SFE metals: a recovery stage up to a true strain of about -0.07, a regime of approximately constant strain hardening rate up to a true strain of about 0.2, a regime of decreasing strain hardening rate up to a true strain of about 0.6, after which the strain hardening rate was observed to be constant but high compared to stage IV strain hardening rates observed usually in high SFE fcc metals. The concurrent evolution of microstructure in these strain hardening regimes was studied by optical and transmission microscopy.
10:15 am BREAK
10:30 am
GRAIN SIZE AND DUCTILITY OF NANOCRYSTALLINE MATERIALS: T.R. Malow1, T.P. Smith1, P.G. Miraglia2, K.L. Murty,2,1 and C.C. Koch1, 1North Carolina State University, Department of Materials Science and Engineering, Raleigh, NC 27695-7907; 2North Carolina State University, Department of Nuclear Engineering, Raleigh, NC 27695-7907
The main goal of this investigation is to determine the influence of grain size on mechanical properties and specifically the intrinsic ductility of nanocrystalline materials. Ball milled nanocrystalline Fe was consolidated by warm pressing at 1.5-3 GPa and 400-600°C. Compacts of near theoretical density were produced. Compaction parameters and annealing treatments resulted in a range of grain sizes for subsequent mechanical testing. The use of the miniaturized disk bend test, hardness and the automated ball indentation method have provided results which suggest marked differences in the ductility/mechanical properties of the Fe samples as a function of grain size. Melt spinning and controlled crystallization of CoZr intermetallic results in nanocrystalline ribbon. This processing route avoids compaction artifacts. The mechanical behavior/ductility of CoZr is also discussed.
10:55 am
Si3N4/SiC NANOCOMPOSITES: PREPARATION, CHEMISTRY, AND MECHANICAL PROPERTIES: P. Sajgalik,1 P. Warbicher,2 R. Riedel,3 and K. Rajan4; 1Slovak Academy of Sciences, Bratislava, Slovak Republic; 2TU-Graz, Austria; 3TH-Darmstadt, Germany; 4RPI, Troy, NY
Nanocomposites consisting of nanoscale particles of silicon nitride in a silicon carbide matrix have been shown to have very promising mechanical properties. In this presentation we describe new processing methods for synthesizing such nanocomposites using a homogeneous nucleation based technique. The interfacial chemistry between the matrix and nano particulates has been studied using EELS imaging techniques. The effect of chemistry is interpreted in terms of its effect on chemical bonding and its subsequent role on properties such as fracture toughness.
11:20 am
GROUP DISCUSSION: Walter Milligan (moderator), Department of Metallurgical and Materials Engineering, Michigan Technological University, Houghton, MI 49931-1295

---