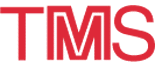 Materials Week '97: Wednesday PM Session
---
September 14-18, 1997 · MATERIALS WEEK '97 · Indianapolis, Indiana

Focusing on physical metallurgy and materials, Materials Week '97, which incorporates the TMS Fall Meeting, features a wide array of technical symposia sponsored by The Minerals, Metals & Materials Society (TMS) and ASM International. The meeting will be held September 14-18 in Indianapolis, Indiana. The following session will be held Wednesday afternoon, September 17.
---
[NEXT SESSION]   [TECHNICAL PROGRAM CONTENTS]   [PREVIOUS SESSION]
P/M CURRENT RESEARCH AND INDUSTRIAL PRACTICES: Session II: Industrial Practices
Sponsored by: MDMD Powder Materials Committee

Symposium Organizers: E.V. Barrera, Rice University, Department of Mechanical Engineering and Materials Science, MS-321, Houston, TX 77251-1892; Gregg M. Janowski, Burton R. Patterson, University of Alabama-Birmingham, AL 35294-4461; Prakash K. Michandani, Sintermet, Inc., North Park Drive, Kittanning, PA 16201

Room: 202

Session Chair: Gregg M. Janowski, Department of Materials and Mechanical Engineering, University of Alabama-Birmingham, AL35294-4461
---
2:00 pm INVITED: Talk by Vice Chair of the P/M Committee

INDUSTRIAL APPLICATIONS OF IN SITU AND DENSIFICATION OF ADVANCED MATERIALS: F.D.S. Marquis, J.A. Puszynski, College of Chemical, Physical, and Materials Science and Engineering, South Dakota School of Mines, Rapid City, SD 57701

The in situ synthesis and densification of advanced materials is of considerable scientific and technological interest because it makes possible the formation of near net shape parts of ceramics, intermetallic, composites, and other low defect tolerant materials. These advanced materials have shown a significant potential for future economic impact in diverse applications in military, electronic, aerospace, chemical, and automobile industries. Recent advances on in situ processing techniques, such as Self Propagating High Temperature Synthesis (SHS), and Shock Induced Synthesis (SIS) in single- and multi-phase materials, will be presented. SHS has received considerable attention because of very short synthesis times, simplicity, energy efficiency, and versatility of combustion reactors. SIS offers considerable advantages, such as extremely short-term thermal exposures, with consequent minimization of oxidation and retention of extremely fine metastable microstructures. Current and potential industrial applications will be discussed.

2:30 pm INVITED

POWDERS FOR MIM THROUGH MECHANICAL ALLOYING: J.W. Newkirk, *G.M. Brasel, and J.A. Sago, Department of Metallurgical Engineering University of Missouri-Rolla, Rolla MO; *Megamet Industries, Inc., St. Charles, MO

Mechanical alloying (MA) produces unique powders which have many drawbacks for conventional powder metallurgy. However, these drawbacks for PM are potential advantages for MIM. The powders can also exhibit elevated levels of impurities, especially oxygen. This study benchmarks for a MIM feedstock and MIM parts the MA powder characteristics, rheological characteristics, and mechanical test results. The contamination of MA powders during milling is examined to see if reduction methods add complexity and cost to debinding and sintering. MA parameters of milling time, control agent, and powder reactivity are discussed to arrive at a MIM processing window for MA powders.

3:00 pm INVITED

SYNTHESIS OF SiC POWDER THROUGH CARBOTHERMIC REDUCTION ENHANCED BY HIGH ENERGY BALL MILLING: Leon L. Shaw, Rui-Ming Ren and Zhen-Guo Yang, Department of Metallurgy and Materials Engineering, University of Connecticut, Storrs, CT 06269

Silicon carbide (SiC), an important material for engineering applications, can be produced through many approaches. However, most of the industrial SiC powders are manufactured in the Acheson process by carbothermic reduction of SiO2 at temperatures ranging from 2000 to 23000°C for 30 hours. The overall chemical reaction for the Acheson process is: SiO2+3 C = SiC +2 CO (
) and the commercial product from this process has a large grain size and is contaminated with oxygen. In this study, the possibility of enhancing the aforementioned carbothermic reduction by high energy ball milling has been explored. Effects of ball milling conditions including the milling speed, the mill temperature, the milling time, and the ball-to-powder weight ratio on the formation of nano- and micron-sized SiC powders have been investigated. It has been found that the kinetics of the carbothermic reduction can be enhanced dramatically by high energy ball milling. With proper milling conditions 100% conversion of SiO2 to SiC can be achieved at temperatures as low as 14000°C, a dramatic improvement over the current Acheson process. Mechanisms for the enhancement of the carbothermic reduction by high energy ball milling will be discussed in terms of thermodynamics and reaction mechanisms. A patent disclosure resulting from this investigation is currently under preparation.
3:15 pm
ADVANCES IN NONDESTRUCTIVE EVALUATION FOR THE PLASTIC SHAPING OF CERAMIC POWDER SUSPENSIONS: C.H. Schilling and J.N. Gray, Center for Nondestructive Evaluation, Department of Materials Science and Engineering, and Department of Mechanical Engineering, Iowa State University, Ames, IA
Although significant, recent advances have been made in the synthesis of ultrafine, nonclay ceramic powders, experience indicates that, in comparison to clays, these powders require much more stringent control of packing-structure heterogeneities in order to prevent drying- and sintering cracks. NDE methods, coupled with fluid- and soil-mechanics modelling, are needed that provide a better fundamental understanding of the role of critical processing variables on the evolution of green microstructures forming from a colloidal suspension. This paper reviews recent advances in this area, with an emphasis on ultrasonic- and radiographic studies linking green-microstructure development with colloidal processing variables.
3:40 pm
INDUSTRIAL POWDER MAKING AND ATOMIZATION RESEARCH ADVANCES: I.E. Anderson, M.G. Osborne, and J. Ting, Ames Laboratory, Ames, Iowa
When compared to chemical precipitation, mechanical milling, and electrolytic deposition, for example, melt atomization emerges as the most versatile approach available for metal powder production. Melt atomization permits the direct manufacture of powders of pure metals and alloys with effective control of many physical and metallurgical properties of the powder. The diversity of approaches possible for liquid metal atomization will be presented in terms of the physical principals and of several commercially important examples. The three general types of atomization processes; 1) two fluid atomization, 2) centrifugal atomization, and 3) single fluid atomization, will be included in this review. Three of the current research directions in the field of liquid metal atomization will also be summarized, including refinement of powder size, control of powder size distribution, and processing of reactive and high temperature materials. Support from DOE-BES-MSD under contract no. W-7405-Eng-82 is gratefully acknowledged.
4:05 pm INVITED
RECENT STUDIES ON POWDER PROCESSED NITROGENATED STAINLESS STEEL: Frank Biancaniello, NIST, Gaithersburg, MD 20899
Nitrogenated steel was invented at the Carnegie Institute in 1912. Over the years nitrogenated stainless steels have found a nitch in several applications but never achieved their full potential due to standard casting defects (inclusions, segregation, etc.) and problems in maintaining consistent nitrogen content. In this study, inert gas atomized and HIP consolidated high nitrogen stainless steels were tested and found to exhibit high strength, hardness, ductility, and corrosion resistance simultaneously. Processing conditions and property enhancements will be discussed.
4:30 pm INVITED
ARE P/M STAINLESS STEELS, "STAINLESS": Kenneth Moyer, Magna-Tech P/M Labs, 4 Greenbriar Lane, Cinnaminson, NJ 08077
Recently there has ensued considerable discussion pertaining to the nature of the "stainless" of P/M stainless steels. Specifications, based on appearance of the surface after immersion in various corrosive solutions, are being considered as a measure of the corrosiveness of the various P/M grades. Most of the criteria being considered are based on the quantity of rust on the surface of the parts. Certainly no one is going to purchase stainless steels that contain rust on the surface after a given period of time. However, is the appearance of rust the true measure of the corrosiveness of the material, or is the rust appearance masking the true corrosiveness of the material? Some evidence is available that suggests that the corrosion resistance of P/M stainless steels are not too different from wrought stainless steels, if measured on a weight change basis. The purpose of this work is to demonstrate that P/M stainless steels are really corrosion resistant if they are sintered correctly. It will be demonstrated that some alloys will not show evidence of surface rusting, but on a weight change basis, they are really less corrosion resistant. A hypothesis will be presented that explains why traditional alloys appear to be corroded whereas other modifications of these alloys appear otherwise. The conclusion is that these modified alloys will not indicate that hey are corroded, however, in fact, the modified alloys will have sustained a greater weight change than the conventional alloys.

---