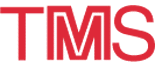 Fifth International Symposium on Superalloys 718, 625, 706, and Derivatives
---
FIFTH INTERNATIONAL SYMPOSIUM ON SUPERALLOYS 718, 625, 706, AND DERIVATIVES
June 17-20, 2001 · Pittsburgh, Pennsylvania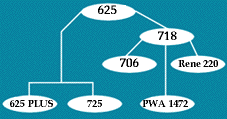 The Fifth International Symposium on Superalloys 718, 625, 706, and Derivatives, sponsored by The Minerals, Metals & Materials Society (TMS), will be held June 17-20, 2001, at the Embassy Suites Hotel, in Pittsburgh, Pennsylvania.

This is the premier symposium devoted exclusively to superalloys 718, 625, and 706. It follows in the tradition of the four previous meetings which were very successful in exploring the state of knowledge on these most important superalloys. The corresponding proceedings volumes are acknowledged as the single-source reference on the progress and problems from 1989 to 1997, and it is expected that this millennial meeting will continue the tradition.

All technical and social activities will take place at the Embassy Suites Hotel, a first-class hotel only minutes away from the Pittsburgh Airport. The hotel will provide courtesy pick-up to and from the airport via their courtesy phone at the airport.


The purpose of this special emphasis symposium is to provide a forum for researchers, producers, and users to present the most recent technical information on these materials.

Activity continues at a high-pace and new information has been obtained since 1996. Alloy 718 is used in highly stressed parts in gas turbines and rocket engines, springs, bolting, and components in nuclear reactors. As a natural derivative of Alloy 718, Alloy 706 has gained stature and usage in land-based combustion turbines for generating electricity. Alloy 625 is used in chemical and petroleum processing equipment, as well as off-shore oil and gas production equipment.



TMS Meetings Department
The Minerals, Metals & Materials Society
184 Thorn Hill Road, Warrendale, PA 15086-7528 USA
Telephone (724) 776-9000, ext. 243; fax (724) 776-3770; e-mail: mtgserv@tms.org


For other symposium details, contact Michael Packard at the same address (ext. 225; e-mail packard@tms.org).
---
ORGANIZING COMMITTEE
---
E.A. Loria, General Meeting Chairperson; Keh-Minn Chang, West Virginia Univ; J-Y. Guedou, SNECMA, France; L.A. Jackman, Allegheny-Teledyne Allvac; R.L. Kennedy, Allegheny-Teledyne Allvac; G.E. Maurer, Special Metals Corp; Brian J. McTiernan, Crucible Materials Research; Alec Mitchell, Univ of British Columbia; M. Nazmy, ABB Power Generation, Switzerland; Shalesh J. Patel, INCO Special Metals; Neil Paton, Howmet Corp; K.B. Sankara Rao, Indira Gandhi Center, India; J.J. Schirra, Pratt & Whitney Aircraft; P.W. Schilke, GE Power Generation; J.J. Valencia, Concurrent Technologies; Xishan Xia, UST-Beijing, China
---
TECHNICAL CONTACT INFORMATION
---
For more information on the technical aspects of Fifth International Special Emphasis Symposium on Superalloys 718, 625, 706, and Derivatives, please contact the committee chair:
Mr. Edward A. Loria Alloys
718-625-706 Conference
1828 Taper Dr
Pittsburgh, PA 15241, USA
Phone: 412-221-5905
Fax: 412-221-7355
---
---
The information on this page is maintained by the TMS Meetings Department (mtgserv@tms.org).