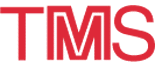 59th Annual Device Research Conference
---
59th ANNUAL DEVICE RESEARCH CONFERENCE
June 25–27, 2001 · University of Notre Dame, Notre Dame, Indiana
The DRC brings together scientists, engineers, and students to discuss new and exciting breakthroughs and advances in the field of device research. The DRC is sponsored by the IEEE Electron Devices Society. The conference will be held at University of Notre Dame, Notre Dame, Indiana, from Monday, June 25 through Wednesday, June 27.

A special session will be dedicated to new materials, novel devices, and emerging technologies. Invited speakers will present the latest developments in promising new devices and device technologies. A special poster session will be presented on exploratory device concepts and novel device technologies.

The Device Research technical program will com-mence at 8:30 AM on Monday, June 25. All sessions will be held on grounds at the University of Notre Dame in DeBartolo Hall. The Plenary Session will be located in Room 101, DeBartolo Hall.
EMC/DRC
The DRC and the Electronic Materials Conference (EMC) of TMS will again coordinate activities. The EMC will be held at the same location on Wednesday, June 27 through Friday, June 29, 2001. Device-oriented papers should be submitted to the DRC and materials-oriented papers to the EMC.



---

TECHNICAL PROGRAM COMMITTEE

---

Anant K. Agarwal, CREE; Tayo Akinwande, Massachusetts Inst. of Technology; Pallab Bhattacharya, University of Michigan; Colombo R. Bolognesi, Simon Fraser University; Kent D. Choquette, University of Illinois, Urbana; Jack M. Hergenrother, Agere Systems; Erhard Kohn, University of Ulm; Richard A. Kiehl, University of Minnesota; Hagen Klauk, Infineon Technologies; Theresa Mayer, Pennsylvania State University; Yasuyuki Miyamoto, Tokyo Institute of Technology; Shuji Nakamura, Univ. of California, Santa Barbara; Edward Nowak, IBM; Daniel J. Radack, Defense Adv. Res. Projects Agcy.; Leonard Franklin Register, The University of Texas at Austin; Olav Solgaard, Stanford University; Vivek Subramanian, University of Berkeley; Yasuo Takahashi, NTT Basic Research Labs; Jeffrey Welser, IBM Microelectronics Division

---

General Program Chair
Mark Rodwell
University of California
Dept. of Electrical & Computer Engrg.
Santa Barbara, CA 93106
Tel: (805) 893-3244 Fax: (805) 893-3262
Email: rodwell@ece.ucsb.edu
Web: http://penine.ece.ucsb.edu/
Area of expertise: III-V transistors

Local Arrangements Chair
Alan Seabaugh
University of Notre Dame
Dept. of Electrical Enineering
266 Fitzpatrick Hall
Notre Dame, IN 46556
Tel: (219) 631-4473 Fax: (219) 631-4393
Email: seabaugh.1@nd.edu

Overseas Chair
Erhard Kohn, U. of Ulm

Technical Program Chair
Sanjay Banerjee
Fedex Mailing Address:
10100 Burnet Rd., Bldg. 160
MER 1.606B/R9900
Austin, TX 78758
U.S. Mailing Address:
MER 1.606B/R9900
University of Texas
Austin, TX 78712
Tel: (512) 471-6730 Fax: (512) 471-8420
Email: banerjee@ece.utexas.edu
j.toll@mail.utexas.edu (Jean Toll, Assistant)
Web: http://www.ece.utexas.edu/projects/ece/mrc/
Area of expertise: Silicon-germanium device

Treasurer
Tom Jackson, Pennsylvania State University

Past Chairman
Mark Rodder, Texas Instruments

---
---
The information on this page is maintained by the TMS Meetings Department (mtgserv@tms.org).