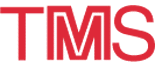 58th Annual Device Research Conference
---
58th ANNUAL DEVICE RESEARCH CONFERENCE
June 19-21, 2000 · Denver, Colorado

The 58th Annual Device Research Conference will be held June 19-21, 2000, at the University of Denver, Denver, Colorado.

The DRC brings together scientists, engineers, and students to discuss new and exciting breakthroughs and advances in the field of device research. The DRC is sponsored by the IEEE Electron Devices Society. The conference will be held at University of Denver, Denver, Colorado from Monday, June 19 through Wednesday, June 21. The DRC and the Electronic Materials Conference (EMC) of the TMS will again coordinate activities. The EMC will be held at the same location on June 21-23, 2000. Device-oriented papers should be submitted to the DRC and materials-oriented papers to the EMC.

Registration forms and information on accommodations can be obtained from the Local Arrangement Chair or at the DRC web site. Early registration is encouraged with a reduced registration fee offered as an incentive. Students also will receive a reduced registration fee. Limited travel funds are available to students presenting papers. Further information on student assistance may be obtained by writing to Mark Rodder (m-rodder@ti.com).
TECHNICAL PROGRAM COMMITTEE

---

Ilesanmi Adesida, U. of Illinois; Tayo Akinwande, MIT; Anant Agarwal, Cree; Sanjay Banerjee, UT Austin; Pallab Bhattacharya, U. Michigan; Jack Hergenrother, Lucent; Jerzy Kanicki, U. Michigan; Richard Kiehl, U. Minnesota; Hagen Klauk, Penn State; Erhard Kohn, U. of Ulm; Kevin Lear, Colorado State; Y. Miyamoto, Tokyo.Inst. Tech.; Chanh Nguyen, HRL Labs; Edward Nowak, IBM; Olav Solgaard, Stanford; Vivek Subramanian, Berkeley; Yasuo Takahashi, NTT; Norman Tien, Cornell; Jeff Welser, IBM

---

General Program Chairman

Mark Rodder
Texas Instruments
MS 3739
13560 N. Central Expressway
Dallas, TX 75243
Tel: 972-995-2873/ Fax: 2770
m-rodder@ti.com

Treasurer

Tom Jackson
Penn State University

Past Chairman

Bart Van Zeghbroeck
University of Colorado

Technical Program Chair

Mark Rodwell
University of California
Dept. ECE.
Santa Barbara, CA, 93106
Tel 805-893-3244 FAX: 805-893-5705
rodwell@ece.ucsb.edu

Local Arrangements Chair

Sanjay Banerjee
MER 1.606B/R9900
Univ. of Texas Austin, TX 78712-1100
tel: 512-471-6730 fax: 512-471-8420
banerjee@ece.utexas.edu
FEDEX address:
10100 Burnet Road, Bldg. 160,
MER 1.606B/R9900
Austin, TX 78758

---
---
The information on this page is maintained by the TMS Meetings Department (mtgserv@tms.org).