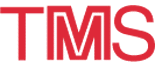 58th Annual Device Research Conference: Destination Highlights
---
58th ANNUAL DEVICE RESEARCH CONFERENCE
June 19-21, 2000 · Denver, Colorado
The 58th Annual Device Research Conference will be held June 19-21, 2000, at the University of Denver, Denver, Colorado.

The DRC brings together scientists, engineers, and students to discuss new and exciting breakthroughs and advances in the field of device research. The DRC is sponsored by the IEEE Electron Devices Society. The conference will be held at University of Denver, Denver, Colorado from Monday, June 19 through Wednesday, June 21. The DRC and the Electronic Materials Conference (EMC) of the TMS will again coordinate activities. The EMC will be held at the same location on June 21-23, 2000. Device-oriented papers should be submitted to the DRC and materials-oriented papers to the EMC.

UNIVERSITY OF DENVER
The University of Denver's campus is located six miles south of down-town Denver and only 45 minutes from Denver International Airport. Pub-lic transportation and shuttles offer reasonably priced transportation to and from DIA and the downtown area. The University is settled at the base of the Rocky Mountains and offers much to do both on and off campus. The Mile High City boasts over 300 days of sunshine each year with summer temperatures averaging 85 degrees in a dry climate.
RECREATION
The University Fitness Center is open Monday through Saturday. Equip-ment includes racquetball and squash courts, weight training rooms, and 3 swimming pools. The cost of a Recreation Center pass is $10/adult/day. Passes can be purchased from the Coors Fitness Center in the Ritchie Center. Consult with the Residence Halls desk attendant for hours. Those EMC participants residing on campus may also check out recreational equip-ment (volleyballs, basketballs, frisbees, billiard, and pingpong equipment) from the service desk by presenting your room key to the Desk Attendant.
DRESS
Casual clothing is in order with a sweater or light jacket occasionally needed for the evenings. University of Denver is essentially a walking campus, so be sure to wear comfortable walking shoes.
ABOUT DENVER
The city of Denver is the perfect city to visit in the next millennium. From the modern, state-of-the-art airport to the spectacular Denver Performing Arts Complex, from the world-class aquarium at Colorado's Ocean Journey to the exciting new Pepsi Center, there is an attraction in Denver for everyone.

Shopping opportunities are plentiful. Whether you visit the 420 stores in the Cherry Creek Shopping District, browse the art galleries of LoDo, or shop along the 16 th Street Mall at the Tabor Center and Denver pavilions, you will find what you're looking for in Denver.

The famous Denver Museum of Natural History and the Denver Zoo offer a chance to see and explore some of the great treasures of the earth.
---
The information on this page is maintained by the TMS Meetings Department (mtgserv@tms.org).