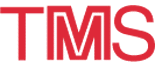 58th Annual Device Research Conference: Social Functions and Special Events
---
58th ANNUAL DEVICE RESEARCH CONFERENCE
June 19-21, 2000 · Denver, Colorado
The 58th Annual Device Research Conference will be held June 19-21, 2000, at the University of Denver, Denver, Colorado.

The DRC brings together scientists, engineers, and students to discuss new and exciting breakthroughs and advances in the field of device research. The DRC is sponsored by the IEEE Electron Devices Society. The conference will be held at University of Denver, Denver, Colorado from Monday, June 19 through Wednesday, June 21. The DRC and the Electronic Materials Conference (EMC) of the TMS will again coordinate activities. The EMC will be held at the same location on June 21-23, 2000. Device-oriented papers should be submitted to the DRC and materials-oriented papers to the EMC.

SUNDAY, JUNE 18
Conference Registration will take place in Driscoll Center North, 2 nd floor, Flounders Lounge from 4:00 PM – 9:00 PM, with beer and wine available starting at 6:30 PM. For those staying off campus, parking on campus requires a permit. To purchase a permit in advance, check the appropriate box on the HOUSING RESERVATION FORM and send to the University of Denver. If you purchased a permit in advance, you will receive it with your registration materials; you can also purchase a permit at the conference registration area.
Session Chairs' Breakfast
Session Chairs are requested to attend the Session Chair's Breakfast on Monday June 19 from 7:30 AM - 9:00 AM in Driscoll Center North, Commerce Room. Information on session procedures and schedules aill be discussed. Please plan to attend.
MONDAY, JUNE 19
A Poster Session will be held Monday evening in Driscoll Center North, 2 nd floor, Gallery area. A Buffet Reception will also be held concurrently, beginning at 5:30 PM. Presenters will be on hand to discuss individual posters.
TUESDAY, JUNE 20
A very special dinner event has been planned at Ocean Journey for Tuesday evening. Buses will be available to take you to this exciting exhibit/ dinner or you can drive on your own; maps will be provided. The reception, with hosted bar, and dinner will be held outdoors on the grounds of Ocean Journey. Following dinner, you may enter Ocean Journey for dessert and the tour of the exhibit. Ocean Journey has two main exhibit areas on two pathways. You can begin your adventure on either pathway. The Colorado River Journey traces the westward flow of the Colorado River from its origins high in the Rocky Mountains to the Sea of Cortez. The Indonesian River Journey traces the flow of another river to the sea. The Kampar River begins high in the mountains on the island of Sumatra and flows through the rain forest to the South China Sea. Also available is the tiger exhibit and sea otter cove.
This event is included in your registration fee. Guest tickets for this event are available for $60. Guest tickets may be purchased on the registration form, when you register for the conference. We recommend that you purchase guest tickets in advance. NOTE: There is no alternate dining hall dinner on-campus Tuesday evening.
| | |
| --- | --- |
| Bus Schedule | |
| Pick Up Time: | 5:15 PM to 6:00 PM |
| Location of Pick Up: | Behind Driscoll Center North |
| Returns: | 8:00 PM to 9:30 PM |
| Location of Return Pick Up: | In front of Ocean Journey |
A Rump Session is also planned on Tuesday from 9:00 PM – 11:00 PM at the University of Denver, Driscoll Center North, 2 nd floor, Ballroom A/B.
The poster session will be continued on Tuesday from 8:15 PM - 10:00 PM at the Driscoll Center North, 2nd Floor Gallery.
COMMUTER LUNCH PACKAGE
Conference participants residing off-campus will be able to eat in the Driscoll Center North Dining Hall by purchasing single meal tickets at the door: Breakfast $4.50, Lunch $6.00, Dinner $7.50.

INFORMAL COFFEE BREAKS
During the morning and afternoon sessions, informal breaks will feature coffee, tea, juices, sodas, mineral waters, muffins/sweet breads or cookies.
---
The information on this page is maintained by the TMS Meetings Department (mtgserv@tms.org).