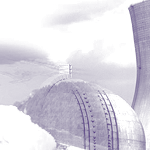 IMPORTANT DATES
Welcoming Reception
August 14, 2005


PDF Library
Below is a complete list of all PDF files that are associated with the 12th International Conference on Environmental Degradation of Materials in Nuclear Power Systems-Water Reactors.
These files are made available as a information resource.
These items will download a printable PDF form for completion and off-line submission. Please follow the submission instructions on the individual forms and note the form submission deadlines.
PDF FORMS:
PDF BROCHURES AND INFO:
Adobe Acrobat is required for viewing of all PDF files.
FOR MORE INFORMATION . . .
Complete the TMS Upcoming Meetings Mailing List Form to receive additional information about this meeting, or please contact:
TMS, Meeting Services
184 Thorn Hill Road
Warrendale, PA 15086 USA
Tel: (724) 776-9000 x 243 • Fax: (724) 776-3770
Email: mtgserv@tms.org