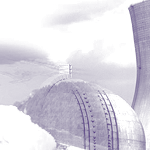 IMPORTANT DATES
Welcoming Reception
August 14, 2005


Social Events
The following events are planned and included for all full conference registration attendees. Please check back for additional information or updates to the social events calendar.
Date & Time: Sunday, August 14th, 6:00 p.m. to 7:00 p.m.
Location: Cliff Lodge, Golden Cliff/Eagle's Nest
All meeting attendees are invited to a welcoming reception gathering. Additional details will be anounced.
Date: Wednesday, August 17th, 6:30 p.m. to 9:30 p.m.
Location: La Caille Restaurant
The restaurant, surrounding gardens and vineyards are a creation of David Johnson, Steven Runolfson and Mark Haug, the owners. They spent over twenty years creating what is commonly referred to as a "must see" in the Salt Lake area. Just 20 minutes from downtown, the internationally acclaimed restaurant reverses time to the rural valleys of Bordeaux, Champagne, and Alsace. Many visitors have remarked about its beauty, decor, and wildlife. La Caille's signature wine comes from its vineyards and is bottled on-site.
Round-trip transportation is provided from the Snowbird Resort to La Caille Restaurant. Buses depart from the resort at 6 p.m. The cost of this event is included in the full conference and student registration fees. Additional tickets for guests may be purchased at the cost of $65 each. Tickets may be ordered on the registration form. Advance purchase is encouraged.
Date: August 15th-18th, 7:00 a.m. to 8:00 a.m.
Location: Magpie A/B
Authors' breakfast is for authors, chairs, and organizers. Authors are required to attend only on the morning of their presentation in order to coordinate last minute changes and to receive instructions before presentations begin.
During the intermission of morning and afternoon sessions coffee, tea, and sodas will be available for all meeting attendees.