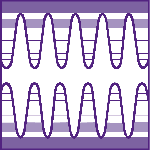 IMPORTANT INFO
Author Acceptance Notification
April 4, 2005
Late News Submission Deadline
June 3, 2005
Early Registration Ends
June 8, 2005
Welcoming Reception
June 22, 2005
Manuscript Submissions
TMS offers two convenient options for publication of manuscripts, through TMS Letters and the Journal of Electronic Materials. Please read through each option, review the author guidelines and follow submission instructions.

TMS Letters is a unique online technical journal that presents cutting-edge research in succinct, informative updates. The journal is peer-reviewed and presents information in two-page technical updates that is not published in any other book or journal.

Presentations to be considered for publication must be submitted electronically at CMS-Plus in portable document format. Please review the complete author instructions prior to submitting and to review additional guidelines.

TMS members have unlimited access to TMS Letters included with the yearly membership dues. Learn more about TMS membership.

JOURNAL OF ELECTRONIC MATERIALS (JEM)

Submit Your Manuscript for a Special Issue of JEM: Group III Nitrides, SiC, and ZnO. This special issue will be published in 2006 highlighting work on group III nitrides, SiC, and ZnO. Submit original manuscripts based on your work presented at EMC or other recent work on this topic.

Submission Instructions: Articles must be submitted online at http://jem.electronicipc.com. Indicate category "Group III Nitrides, SiC, and ZnO" when submitting. Please review the detailed manuscript submission guidelines prior to submission.

The manuscript submission deadline is August 1, 2005. This year's editors are Suzanne Mohney, Penn State; Robert Stahlbush, Naval Research Laboratory, and Jamie Phillips, University of Michigan.

About JEM: JEM is a monthly archival publication of TMS and the Institute of Electrical and Electronics Engineers (IEEE), publishes selected papers presented at EMC and welcomes the submission of related electronic materials articles. JEM articles are reviewed, selected, and edited by peers in the field, most of whom are members of TMS' Electronic Materials Committee or IEEE.

JEM facilitates the rapid circulation of results of original research, detailing critical new developments in the electronics field. The journal contains technical papers focusing on electronic memory and logic structures, magnetic-optical recording media, superlattices, packaging, detectors, emitters, metallization technology, superconductors, and low thermal-budget processing, and includes general papers on electronic materials for device application, structure making, reliability, and yield. Articles on methods for preparing and evaluating the chemical, physical, and electronic properties of electronic materials are also included.

JEM Subscriptions: Manuscripts of papers presented at the 2005 EMC will be printed in the 2006 issues of JEM. Conference registrants have the option of subscribing to JEM with their registration. Subscriptions are available in both print and electronic formats. Electronic subscribers also have unlimited access to past journal issues.

Individual issues may be purchased for $25 a copy for TMS/IEEE members or $40 a copy for nonmembers, plus shipping. Order through the TMS Document Center or by contacting TMS Subscriptions at telephone (800) 759-4867 (U.S. only) or (724) 776-9000, ext. 251; fax (724) 776-3770; or e-mail subscriptions@tms.org.
JEM Staff:
Editor
Theodore C. Harman,
Massachusetts Institute of Technology
Editorial Board
L.J. Guido, Virginia Tech
J.L. Merz, University of Notre Dame
L.S. Rea, US Air Force Wright-Patterson AFB
T.D. Sands, Purdue University
A.J. Steckl, University of Cincinnati
J.M. Woodall, Yale University