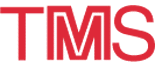 1997 EMC: Destination Information
---
June 25-27, 1997 · 39TH ELECTRONIC MATERIALS CONFERENCE · Fort Collins, Colorado

Sponsored by the Electronic Materials Committee of The Minerals, Metals & Materials Society's (TMS's) Electronic, Magnetic & Photonic Materials Division, the 39th Electronic Materials Conference will be held June 25-27, 1997, at Colorado State University, Fort Collins, Colorado.

Fort Collins, the home of Colorado State University (CSU), is located in the shadow of the spectacular front range of the Rocky Mountains. A progressive community of more than 100,000 inhabitants, the city is located an hour's drive north of Denver or south of Cheyenne at an elevation of 5,000 feet above sea level. From the Colorado State campus it is only a ten minute drive to Horsetooth Reservoir, a man-made mountain lake and water recreational area. Thirty minutes from campus is the canyon of the Cache La Poudre River, famous as a trout fishing and mountain recreation area. An hour's drive up the Big Thompson Canyon takes one to Estes Park, the gateway to Rocky Mountain National Park. Fort Collins enjoys a clear, dry, atmosphere.

As outlined in the page on EMC housing options, attendees at the conference may stay in one of the CSU residence halls and dine at campus facilities. CSU was founded as the Agricultural College of Colorado in 1870, six years before the Colorado territory gained statehood. It is one of 68 land grant institutions established under the Morrill Act of 1862. As Colorado's land-grant university, CSU serves approximately 22,000 regular, on-campus students through its nine undergraduate colleges, containing 56 departments, and the graduate school. CSU comprises four campuses. The 400 acre main campus is located only a few blocks south of Fort Collins' central business district. Other campuses include the veterinary science teaching hospital, the mountain campus, and research centers.

CSU visitor parking permits will be distributed with preregistration confirmation or at registration check-in. Permits allow participants to park in the areas adjacent to the residence halls and in the lots north and south of the Lory Student Center. Paid parking is available in metered areas. Please read and follow the instructions printed on the permit. There is a large lot west of Moby Arena where vehicles requiring more than one standard parking space are to be parked. Overnight camping is prohibited on university property. Users of handicap parking spaces must display a valid state license plate or hang tag from the mirror. If you have a handicap hang tag and will be renting a vehicle, be sure to bring your hang tag to use on your rented vehicle.
TRAVEL DETAILS
Driving: Interstates 70 and 80, and Interstate 25 provide easy access to Fort Collins, Colorado.

Flying: Air travel is available on most major airlines to Denver International Airport (DIA). The 65 mile trip from DIA to Fort Collins is convenient by limousine shuttle or rental car. Airport Express shuttle information and reservations is available by calling (970) 482-0505. Destinations include CSU residence halls and most Fort Collins motels. The DIA Information Hot Line, (800) 247-2336, provides information on traffic around the airport, flight information, parking, weather, and related subjects.

EMC attendees are eligible for discounts on both airline flights and rental cars.

---
The information on this page is maintained by TMS Customer Service Center (csc@tms.org).