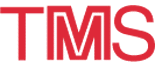 1997 EMC: General Information
---
June 25-27, 1997 · 39TH ELECTRONIC MATERIALS CONFERENCE · Fort Collins, Colorado
DATES AND LOCATION
Sponsored by the Electronic Materials Committee of The Minerals, Metals & Materials Society's (TMS's) Electronic, Magnetic & Photonic Materials Division, the 39th Electronic Materials Conference will be held June 25-27, 1997, at Colorado State University, Fort Collins, Colorado. This conference provides a forum for topics of current interest and significance on the areas of preparation and characterization of electronic materials. Individuals actively engaged or interested in electronic materials research and development are encouraged to attend this meeting.
DEVICE RESEARCH CONFERENCE
The 39th EMC is again being coordinated with the Device Research Conference (DRC) of the Institute of Electrical and Electronics Engineers (IEEE), which will be held at the same location, Monday through Wednesday, June 23-25, 1997. This coordination is made in recognition of the strong interaction between electronic materials and device research and should provide for maximum exchange of information between attendees of both conferences. For information regarding the DRC, please contact either James Sturm, DRC General Chair, Dept. of Electrical Engineering, Princeton University, Olden Street, Princeton, NJ 08544; telephone (609) 258-5610; fax (609) 258-6279; e-mail sturm@ee.princeton.edu; or Emmanuel Crabbé, DRC Technical Program Chair, IBM SRDC, MS-E40, Building 630, 1580 Route 52, Hopewell Junction, NY 12533; telephone (914) 892-2056; fax (914) 892-4604; e-mail crabbe@watson.ibm.com.
REGISTRATION
All attendees are encouraged to register in advance to avoid delays in registering at the conference. Advance registrations will be accepted until June 13, 1997.

Registration fees are outlined on the registration form. The registration fee includes the welcoming reception, coffee breaks, Thursday picnic, and attendance to all technical sessions and the exhibition. Both EMC and DRC badges will be accepted by both conferences on Wednesday, June 25.

With regard to a conference proceedings, the registration fee can include a subscription to the 1998 Journal of Electronic Materials, which will include manuscripts of many of the papers presented at the 1997 EMC. No other proceedings will be published.

As an alternative to registering in advance, you may also register at the meeting site. Registration will be located in the Lory Student Center and will begin on Tuesday afternoon and continue Wednesday morning through Friday morning during the following hours:
Tuesday, June 24, 3:00 p.m. - 8:00 p.m.
Wednesday, June 25, 7:30 a.m. - 4:00 p.m.
Thursday, June 26, 7:30 a.m. - 4:00 p.m.
Friday, June 27, 7:45 a.m. - 10:00 a.m.
LATE NEWS PAPERS
Although the formal abstract due date for the conference has passed, late news papers will still be considered. Five copies of the abstract must be submitted to the Thomas Kuech, the EMC program chair, no later than June 2, 1997, at the following address:

Thomas Kuech, Department of Chemical Engineering, University of Wisconsin, 1415 Engineering Drive, Madison, Wisconsin 53706; telephone (608) 263-2922; fax (608) 265-3782; e-mail kuech@engr.wisc.edu

Authors of accepted papers will be notified before the conference. Abstracts must be prepared according to the following directions. All abstracts must be submitted in hardcopy form. No fax or e-mail submissions will be accepted without prior approval of the Program Chair. Abstracts submitted to the DRC may not be submitted to the EMC. Abstracts must reveal and demonstrate reasonable scientific content. Do not submit abstracts describing work that has not been released for public disclosure. Abstracts deviating from the following format will be returned.
The abstract should include an initial statement of the scientific or technological significance of the work within the body of the abstract
Abstracts should be limited to one page
Paper is to be 8.5 in. x 11 in. (22 cm x 28 cm), white bond (copier paper with a smooth finish)
Typing area is 6.5 in. x 9 in. (16.5 cm x 23 cm)
The title of the paper must appear first, in initial cap and lower case letters
Author(s) name(s), affiliation(s), and complete address(es) follow the title, with the PRIMARY AUTHOR'S NAME only in all caps
The abstract appears next
Text must be line-and-one-half or double spaces
All text must be 10 or 12 characters per inch
Put an extra space between each paragraph
No illustrations, graphs, or tables are to appear in the typing area. Supplemental information can be included for review purposes on a separate page. It must be limited to one page and must be independent of the abstract. No figures may be included in the body of the abstract.
POLICIES
Refund Policy: A written request must be sent to TMS Headquarters, 184 Thorn Hill Road, Warrendale, Pennsylvania 15086, postmarked no later than June 19, 1997. A $30 processing fee will be charged on all cancellations. No refunds will be issued after June 13, 1997.
Smoking Policy: The site of the conference, Colorado State University, prohibits smoking in its buildings. Smoking is only allowed in outdoor areas and those specifically marked as a "Designated Smoking Area".
Americans With Disabilities Act: TMS strongly supports the federal American with Disabilities Act (ADA), which prohibits discrimination against, and promotes public accessibility for, those with disabilities. In support of and compliance with this act, TMS asks that those requiring specific equipment or services as an attendee of the EMC indicate such needs when registering for the meeting.
Audio and Visual Recording of Technical Presentations/Sessions: TMS reserves the rights to any audio and video reproduction of all presentations at every TMS-sponsored meeting. Recording of sessions (audio, video, still photography, etc.) intended for personal use, distribution, publication, or copyright without the express written consent of TMS and the individual authors is strictly prohibited.
Proceedings: There is no formal proceedings volume published in conjunction with the EMC. Many presentations will ultimately be printed, however, in the Journal of Electronic Materials, often in the form of special proceedings issues. The registration fee can include a subscription to the 1998 Journal of Electronic Materials.
Dress: Casual clothing is in order. Colorado State University is essentially a walking campus, so be sure to wear comfortable walking shoes. Evenings may be cool, so bring a sweater or light jacket. The average daily maximum temperature in summer is 85°F and average humidity is 30 percent.
Messages: The conference message telephone number is (970) 491-5361. Participants may use this number to be reached in case of emergency. A telephone and message board will be located near the registration booth of the Lory Student Center. Messages will be posted in this area throughout the conference.
SOCIAL FUNCTIONS
Welcoming Reception: All attendees are invited to attend a hosted welcoming reception on Wednesday, June 25, from 7:00 p.m.-9:00 p.m. in the Lory Student Center, West and Middle Ballrooms.
Informal Coffee Breaks: During the break periods of morning and afternoon sessions (approximately 10:00-10:20 a.m. and 3:10-3:30 p.m.), coffee, tea, soda, and assorted pastries will be served in the Lory Student Center, West and Middle Ballrooms.
Sunset in the Rockies: The EMC picnic will be held Thursday, June 26, at the senic Double Diamond Stables.
TECHNICAL EXHIBIT
In addition to the technical program, EMC will feature an exhibition of electronic materials technology and related services. It is an opportunity for EMC attendees to meet these providers and view their capabilities and products.

Exhibit Location: Lory Student Center, West and Middle Ballrooms

Exhibit Dates and Hours: Wednesday, June 25: 10:00 a.m.-5:00 p.m. and 7:00 p.m.-9:00 p.m.; Thursday, June 26: 10:00 a.m.-4:00 p.m.

Companies interested in participating in this exhibit should contact Marlene Karl or Barbara Kamperman, TMS/EMC Technological Exhibit, 184 Thorn Hill Road, Warrendale, Pennsylvania 15086-7528; telephone (724) 776-9000, ext. 232 or 234; fax: (724) 776-3770; e-mail karl@tms.org or kamperman@tms.org.
TECHNICAL PROGRAM
Program: A complete program with abstracts of papers to be presented at the meeting will be made available for all registrants at the meeting site. An on-line version of program is accessible through the calendar of events.
Technical Sessions: The EMC technical program will commence at 8:30 a.m. on Wednesday, June 25. Sessions will be held on grounds at the Colorado State University in the theater of the Student Center. For information regarding technical presentations for the 1997 EMC, please contact Tom Kuech, University of Wisconsin, Department of Chemical Engineering, 1415 Johnson Drive, Madison, WI 53706; Telephone (608) 263-2922; Fax (608) 265-3782; E-mail: kuech@engr.wisc.edu.
STUDENT AWARDS AND ASSISTANCE
Three $500 EMC Best Oral Presentation Awards are given to students annually by the EMC for the best presentations by students at the conference. Student papers will be judged on both scientific content and presentation. Awards will be presented during the plenary session on Wednesday, June 25, in the Lory Student Center/Theater.
Student authors who plan to present a paper at the 1997 EMC may be eligible for travel assistance depending on the particular circumstances involved. Those wishing to be considered should submit an application no later than June 13, 1997. Inquiries regarding student travel assistance should be directed to Timothy Sands, University of California-Berkeley, 559 Evans Hall, Dept of MSME, Berkeley, California, 94720-1760; telephone (510) 642-2347; fax (510) 643-5792; e-mail sands@uclink.berkeley.edu.
HOUSING INFORMATION
On-campus and off-campus housing is available for conference attendees. To reserve housing on-campus housing, download the housing form, which is an Adobe Acrobat (.pdf) file. Reservations must be received by May 23, 1997. Greater detail about the meeting site is also available.

If you would like to review what what has been presented at previous Electronic Materials Conferences, check out the following links to past meeting programs:

---
The information on this page is maintained by TMS Customer Service Center (csc@tms.org).