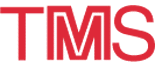 1997 EMC: Sunset in the Rockies Picnic
---
June 25-27, 1997 · 39TH ELECTRONIC MATERIALS CONFERENCE · Fort Collins, Colorado

Sponsored by the Electronic Materials Committee of The Minerals, Metals & Materials Society's (TMS's) Electronic, Magnetic & Photonic Materials Division, the 39th Electronic Materials Conference will be held June 25-27, 1997, at Colorado State University, Fort Collins, Colorado.
This year's social function is the Sunset in the Rockies picnic, which will be held Thursday, June 26. The cost of the picnic is included in the full conference registration fee and the student registration fee. The cost for one-day registrants and guests is $55; for children 12 years or younger, the cost is $20. You may order tickets for this event on the registration form. You are encouraged to purchase your tickets in advance. Tickets will also be available at the registration desk at the conference. The deadline for ticket sales will be noon, Wednesday, June 25.
The picnic begins with conference attendees heading on out to The Double Diamond Stables, only 20 minutes from Colorado State University. Here, they will enjoy a picnic-style cowboy dinner. This picturesque ranch is surrounded by beautiful hiking trails and features a gorgeous reservoir. With sun-kissed majestic mountains flowing in the background, your motorcoach will take you on a winding trail through Lory State Park to this exquisite ranch where the festivities begin.
If you don't get your fill of scenery on the drive up, climb aboard and settle in to enjoy the solitude and beauty of "Sunset in the Rockies" with a horse-drawn hayride. If you prefer to keep your feet on the ground and survey the land, just pick a trail that leads to one of the magnificent waterfalls.
As you head back to the ranch, you will be greeted by the foot-tapping sounds of the Trailriders. This musical group specializes in folk music of the American West and has a repertoire that ranges from the songs of the Old West to the more contemporary music of John Denver.
Next you will enjoy the elegant Gourmet Cowboy Dinner. As the sun drops behind the mountains, and you start to feel a chill in the air, it's time to light up a good old-fashioned bonfire--the perfect ending to the perfect evening. Home on the range!

---
The information on this page is maintained by TMS Customer Service Center (csc@tms.org).