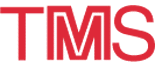 The Merton C. Flemings Symposium
---
June 28-30, 2000 · MERTON C. FLEMINGS SYMPOSIUM · Cambridge, Massachusetts

This symposium at the Massachusetts Institute of Technology (MIT) is being held to honor Professor Merton C. Fleming's many years of service to the field of materials science education and research. The symposium will celebrate his exceptionally productive career and contributions as an educator, a researcher, a technology policy leader, a friend, and a mentor. The Department of Materials Science and Engineering (DMSE), MIT, and The Minerals, Metals & Materials Society (TMS) are the primary sponsors of the symposium. Several other organizations and companies to which to which Professor Flemings' has made significant contributions have agreed to cosponsor the event.
The technical sessions of the Merton C. Flemings Symposium will be held on the MIT campus on the mornings and afternoons of Wednesday June 28, and Thursday, June 29, and Friday morning, June 30. The topics of the major sessions are aligned with key contributions by Professor Flemings, his students, and his collaborators: dendritic solidification dynamics, control of casting quality, interdendritic fluid flow, semisolid processing, innovative materials processing, and materials science and engineering education. A distinguised list of speakers has been invited, and all invited and contributed papers will be published in a proceedings volume, along with a selection of Merton C. Fleming's most important papers. A copy of the proceedings is included as part of the registration fee.


---

An On-line View of
THE MERTON C. FLEMINGS SYMPOSIUM

---

VIEW THE ATTENDEES LIST (Downloadable using Adobe Acrobat)

---

REGISTRATION INFORMATION
The on-line secure registration form is available for electronic submission. Registration information includes a description of registration policies and options, and general information includes other policies and answers to common questions.


TECHNICAL PROGRAM
The final technical program (~152 kb) is available for download in portable document format and can be viewed using Adobe Acrobat. It includes a complete listing of all planned symposia.



SCHEDULE OF EVENTS
The preliminary schedule of events provides dates, times, and locations for all symposium events.


SPECIAL EVENTS & TOURS

TRAVEL INFORMATION

PDF FILES FOR DOWNLOAD
Adobe Acrobat is required for viewing of all PDF files listed below.

---

GENERAL MEETING CO-CHAIRS

---

Professor Harold D. Brody
Co-Chair
University of Connecticut

Stuart Uram
Co-Chair
Certech (Retired)

---

ORGANIZING COMMITTEE

---

Reza Abbaschian, University of Florida; Diran Apelian, Worcester Polytechnic Institute; Arthur Aronson, Allegheny Teledyne, Inc.; Dixon Chandley, Metal Casting Technology, Inc.; Thomas Eagar, Massachusetts Institute of Technology; Sergio Gallo, Teksid S.P.A.; Theo Kattamis, University of Connecticut; Toshihiko Koseki, Nippon Steel Corporation; Ronald Kurtz, Kulite Tungsten; Marguerite Meyer, Massachusetts Institute of Technology; Francois Mollard, Concurrent Technologies Corporation; Andreas Mortensen, Swiss Federal Institute of Technologies; Eisuke Niyama, Polytech College Oyama; Thomas Piwonka, University of Alabama; David Poirier, University of Arizona; David Ragone, Massachusetts Institute of Technology; Richard Simmons, Allegheny Teledyne; Dan Steighner, TMS.

---

---

Sponsored by: The Minerals, Metals & Materials Society (TMS) and the Department of Materials Science and Engineering of the Massachusettes Instiuted of Technology (MIT).
Co-Sponsoring Societies: Société Française de Métallurgie et de Matériaux, The Japan Institute of Metals, ASM/International, The Iron and Steel Institute of Japan, and The Korean Institute of Metals and Materials.
Cooperating Society: The Materials Research Society (MRS).
Corporate Sponsors: Alcan international Ltd.; Allegheny Teledyne Inc.; Idra Presse; Materials Processing Laboratory, MIT; Department of Materials Science and Engineering, MIT; Stahl Specialty Col; Teksid S.P.A.; Nippon Steel.


---
---
The information on this page is maintained by the TMS Meeting Departmentr (mtgserv@tms.org).