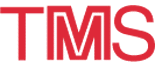 ICMOVPE-IX: Corporate Sponsors
---
May 31-June 4, 1998  ·  La Jolla, California
NINTH INTERNATIONAL CONFERENCE ON METAL ORGANIC VAPOR PHASE EPITAXY

Sponsored by The Minerals, Metals, & Materials Society (TMS) and the American Association for Crystal Growth, the Ninth International Conference on Metal Organic Vapor Phase Epitaxy (ICMOVPE-IX), will be held May 31 through June 4, 1998, at the Sheraton Grande Torrey Pines Hotel, La Jolla, California.

The organizers and attendees of the conference wish to extend their appreciation to the following companies for their generous support of ICMOVPE-IX. Specific events and student attendance are being supported by their contributions. Please stop by to visit their tabletop exhibits during the conference.

AIXTRON INC.
AIXTRON is the world-leading manufacturer focusing exclusively on MOCVD equipment for compound semiconductors. AIXTRON offers: Efficient manufacturing with lowest cost of ownership and worldwide service network with representation in over 15 countries.

AKZO NOBEL
Akzo Nobel offers oxygen-free, low silicon TMI, TMG and TMAl Select Semiconductor Grade OMVPE metalorganic sources. Users confirm very low oxygen and silicon levels via SIMS, in AlInGaP and like layers. Certified NMR and ICPES and anaylses help insure high purity. Other III-V sources and dopants available. Worldwide distribution.

AMERICAN XTAL TECHNOLOGY
American Xtal Technology (AXT), founded in 1986, uses a proprietary VGF technique to produce high-performance semiconductor substrates including GaAs, InP, GaP and Ge for use in applications such as wireless and fiber optic telecommunications, lasers, LEDs, satellite solar cells and various consumer electronics.

BEDE SCIENTIFIC
Bede Scientific is a world leader in materials characterization, established for 20 years in high resolution X-ray diffraction and scattering techniques, largely in the semiconductor industry. Bede specializes in excellent customer service, technical support and product development with recent advances in comprehensive analytical software and photoluminescence mapping.

BIO-RAD
Bio-Rad manufactures a range of semiconductor materials characterization equipment including Electrochemical CV Profilers, Hall Measurement equipment, DLTS systems and is introducing the new Rapid Photoluminescence Mapping system.

COMPOUND SEMICONDUCTOR MAGAZINE
Compound Semiconductor is a news magazine which covers the latest commercial and research developments relating to III-V, II-VI and IV-IV semiconductors. It is available only by subscription, but free samples will be available at the exhibit.

CRYSTAR
A Johnson Matthey Company, Crystar is a leading provider of high quality Sapphire substrates to the expanding Gallium Nitride based market. Substrate tolerances and surface finish are keys to Gallium Nitride device production and yield. Crystar sets the standards for flatness and surface finish. Our strong product development team uses industry standard measurement techniques, such as AFM, X-ray rocking curves and surface analysis to study surface and crystalline quality of substrates.

ELSEVIER ADVANCED TECHNOLOGY
Publishers of III-Vs Review magazine, Elsevier are presenting their range of market and technical information sources dedicated to the semiconductor industry worldwide. Free sample copies of III-Vs Review and information on the Advanced Semiconductors Buyer's Guide will be available.

EMF LIMITED
EMF Limited is a vertically integrated company supplying III-V precursors (TMAl, TMG, TMI, TEG, DEZn, TBA and TBP), custom epiwafers in both GaAs and InP alloys and specialist optoelectronic devices. The company is unique in its ability to provide training and technology transfer packages for both epiwafers and devices.

EMCORE
EMCORE Corporation is the leading materials science company in the field of compound semiconductors. The company operates five divisions: EMCORE Research & Application Laboratory (E.R.A.), TurboDisc Systems, EMCORE Electronic Materials (E2M), Pegasus, and MODE. These divisions cover the spectrum from basic R&D on materials and production tools, to the design and manufacture of discrete devices.

EPICHEM
Epichem's primary product offering is a line of ultra-high-purity metalorganics. Its proprietary adduct purification technology yields volatile compounds, including those of aluminum, gallium, indium, arsenic, phosphorus, zinc, sulfur, antimony, nitrogen and magnesium. Epichem's new facility in Massachusetts (USA) provides dual production capability and assures customers of uninterrupted delivery of chemical metalorganic needs. Value added services include emergency response, leading edge analytical instrumentation, technical and customer support, R&D, local sales support and custom packaging, JIT delivery or local stocking and safety, health and environmental support.

EPITAXIAL PRODUCTS
World's largest supplier of custom epi wafers for optoelectronics reactor launched products of epi for HBT's and Tandem Solar Cells. Specializing in close working partnerships targeted to customer's requirements. ISO 9002 since 1992.

EPITRONICS
Epitronics offers HVPE GaN substrates, a epi ready surface requiring no nucleation or buffer layers. Epitronics supplies Silicon Carbide substrates. Epitronics offers our III-V epitaxial services including ALGaAs and InGaP electron device structures.

InPACT
First producer of InP to introduce on the market an innovative surface contamination analysis with the powerful TOF SIMS technique.Very low contamination level for all elements.

LEYBOLD INFICON
Leybold Inficon is a leading supplier of instrumentation for analysis, monitoring and control in the vacuum, semiconductor, and chemical and materials processing industries, with sales and service locations worldwide.

MATHESON SEMI-GAS
Matheson Semi-Gas brand of Gas Source, Distribution, Gas Management, On-Board Gas Jungles and Bulk Specialty Gas Equipment, SDS® Safe Delivery Source for Ion Implantation; High Purity Process Gases and CVD Precursors; Nanochem® brand Purification Systems, and TGC Total Gas Management Systems Engineering Services; Site Management Services; Gas Safety Detectors and Monitors; Gas Effluent Treatment Systems.

MOCHEM GmbH
Founded in 1993 under the name of sgs Mochem Products in Marburg - right in the center of Germany. The company develops and manufactures chemicals specifically designed for semiconductor technologies. MOCHEM emphasizes the application proof quality of its products to enable and improve the process technology and reduce the costs. The company is recognized as No. 1 supplier for TBA & TBP sources in Europe & north America.

MORTON INTERNATIONAL
Morton International is a leading manufacturer of high purity metalorganic precursors for metalorganic vapour phase epitaxy (MOVPE) and related film growth technologies used in the manufacture of compound semiconductors. With significant capital investments in a new world class manufacturing and research facility, state-of-the-art analytical instrumentation, advanced purification and a focus on global manufacturing expansion, Morton is committed to a long-term leadership position in the markets it serves.

NIMTEC INC.
NIMTEC, located in Chandler, AZ, is a subsidiary of Japan Energy that sells ACROTEC brand semiconductor material products. We provide high quality InP and CdTe bare wafers, epi GaAs and InP wafers and high purity In, Cd and Te. For inquiries, please contact us at 1-800-NIMTEC-1 or nimteccs@ix.netcom.com.

PHILIPS ANAYLITICAL
Philips Analytical is the world's leading supplier of instrumentation and software for x-ray fluorescence spectrometry and x-ray diffraction. We provide targeted solutions to your application needs in markets as diverse a semiconductors, material science and pharmaceuticals. Our products include the PLM-100, DCDM, PW2800 Wafer Analyzer, and many more. From metals to micro-chips we can help you make things better.

SAES PURE GAS INC.
SAES Pure Gas is the maufacturer and worldwide distributor of gas purifiers for point-of-use to bulk gases. SAES also offers a wide range of analytical instrumentation and services. Visit our website at http://www.saesgetters.com.

SOLKATRONIC CHEMICALS, INC.
Solkatronic Chemicals is the world's largest basic producer of Arsine, Phosphine, Hydrogen Selenide and Silicon Tetrafluoride and is the only gas company dedicated exclusively to the Semiconductor Industry.

SPIRE CORPORATION
Provider of MOCVD-grown III-V compound epitaxial structures and processed wafers for electronic-, optoelectronic-, and experimental applications, including VCSELs, solar cells, HBTs, high-power diode lasers, detectors, and thermophotovoltaic converters

SUMITOMO ELECTRIC INDUSTRIES LTD.
Sumitomo Electric offers a broad range of polycrystal, substrates and epitaxial wafer products. Conductive and semi-insulating substrates: GaAs, InP, InSb, InAs, and GaSb. Epitaxial wafers: LPE, MBE, VPE and OMVPE.

THOMAS SWAN & CO. LTD.
Thomas Swan's Scientific Equipment Division, located in Cambridge England, supplies MOCVD equipment for the deposition of III-V materials, II-V materials group III nitrides, metals and superconducting oxides.

UNION CARBIDE CRYSTAL PRODUCTS
Union Carbide Crystal Products is the world's foremost manufacturer of sapphire substrates for epitaxial use. Substrates are available in c,a and r orientations and 2,3,4,5 and 6-inch diameters

WAFER TECHNOLOGY
Wafer Technology offer the world's broadest range of III-V materials in a variety of forms and orientations. The company focusses on forming partnerships with its customers and on providing on-time delivery of competitive quality, value-for-money products.

---
The information on this page is maintained by the TMS Customer Service Center (csc@tms.org).