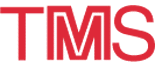 ICMOVPE-IX: Destination Information
---
May 31-June 4, 1998  ·  La Jolla, California
NINTH INTERNATIONAL CONFERENCE ON METAL ORGANIC VAPOR PHASE EPITAXY

Sponsored by The Minerals, Metals, & Materials Society (TMS) and the American Association for Crystal Growth, the Ninth International Conference on Metal Organic Vapor Phase Epitaxy (ICMOVPE-IX), will be held May 31 through June 4, 1998, at the Sheraton Grande Torrey Pines Hotel, La Jolla, California.
SHERATON GRANDE TORREY PINES
The official hotel for ICMOVPE-IX is the Sheraton Grande Torrey Pines Hotel, in La Jolla, California. The hotel is located ten miles north of San Diego and 12 miles from the San Diego Airport. Nearby is Old Town, Sea World, and the San Diego Zoo. The address and telephone of the hotel is Sheraton Grande Torrey Pines Hotel, 10950 North Torrey Pines Road, La Jolla, California 92137; reservation telephone numbers are (800) 762-6160 or (800) 325-3535; the fax number for reservations is (619) 450-4584.

Discreetly tucked into the side of the Pacific Palisades overlooking the legendary Torrey Pines Golf Course and Pacific Ocean, the Sheraton Grande Torrey Pines Hotel offers an ideal location and commanding views. Recreational facilities include a heated outdoor swimming pool, health club with sauna, and three lighted all-weather tennis courts with instruction. Additionally, staff can arrange sailing, waterskiing, fishing boats, golf, biking, hang gliding, and sky diving.

Accommodations include 392 guest rooms—295 are non-smoking and 18 rooms are handicapped-accessible; check-in time is 3:00 p.m.; check-out time is noon.

When making housing reservations by mail or fax, download and print the housing reservation form, which is available in portable document format (viewable using the free software Adobe Acrobat). If you call the hotel, be sure to identify yourself as an attendee of the ICMOVPE-IX workshop in order to receive the discounted housing rate. For single or double rooms, the rate for conference attendees is $160 + 10.5% tax, per person, per night. Therefore, a total of $176.80 is required as an advance deposit when reserving a room and must be guaranteed with a valid credit card. Upon arrival, the advance room deposit will apply to the last confirmed night of the stay. In the event of early departure, the deposit payment will be non-refundable. The deadline for housing reservations is May 10, 1998.

Guaranteed rooms will be held for the night of arrival only. For any guaranteed reservation that "no shows", a one night room and tax charge will be billed to the individual. Payments for canceled reservations will be refunded if the hotel is notified at least four days prior to the guests scheduled arrival date. For attendees wishing to arrive early or stay after the conference, the special discounted housing rate will be in effect three days prior and three days after the conference, based on availability.

---
The information on this page is maintained by the TMS Customer Service Center (csc@tms.org).