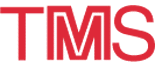 ICMOVPE-IX: Accompanying Persons Tours
---
May 31-June 4, 1998  ·  La Jolla, California
NINTH INTERNATIONAL CONFERENCE ON METAL ORGANIC VAPOR PHASE EPITAXY

Sponsored by The Minerals, Metals, & Materials Society (TMS) and the American Association for Crystal Growth, the Ninth International Conference on Metal Organic Vapor Phase Epitaxy (ICMOVPE-IX), will be held May 31 through June 4, 1998, at the Sheraton Grande Torrey Pines Hotel, La Jolla, California.

All of these special tours for accompanying persons are completely pre-arranged and coordinated by "Enjoy California Enterprises." Each tour includes roundtrip deluxe coach transportation to and from the Sheraton Grande Torrey Pines Hotel, a uniformed guard escort at all times, and all taxes and driver gratuities. Additional details with times and prices are shown below.
---
Harbor Excursion and City Tour
Date: Monday, June 1, 1998
Tour Length: 9:00 a.m.-1:00 p.m.
Cost: $27 per person

Get ready to cast off and embark on an exciting one hour boat tour of one of the world's greatest natural harbors. Navigate the peaceful blue waters of San Diego and see many famous sights on both land and sea. Then see the highlights of "America's Finest City" by land. Visit the site of the first Upper California Mission in Old Town, where San Diego began more than 200 years ago. Then on through the Balboa Park, the cultural center of San Diego and the site of two world class expositions in 1915-16 and 1935-36. Balboa Park accentuates the beauty and charm of San Diego. Finally, visit San Diego's bustling city center with its financial districts and Gaslamp Quarter. Also included with this tour:
1-Hour Public Harbor Cruise
Scenic Tour Through Balboa Park
Narrated City Tour
---
Behind the Scenes at Sea World
Date: Tuesday, June 2, 1998
Tour Length: 9:30 a.m.-2:30 p.m.
Cost: $67 per person

Enjoy a personalized tour behind the scenes at Sea World. Discover how the world's greatest marine park trains its dolphis and whales. Learn what Sea World is doing to protect endangered species and get "up close and personal" with the sharks and penguins. After your special and most unique tour, which is not offered to the general public, sit back and enjoy the famed Sea World shows. Cost includes:
Admission to Sea World
Behind the Scenes Tour by Sea World Guide
---
Behind the Scenes at the Zoo
Date: Wednesday, June 3, 1998
Tour Length: 9:00 a.m.-2:00 p.m.
Cost: $70 per person

Among its 100 acres and 5,000 species of exotic plants covering the expanse of the park, you will find the world's rarest collection of mammals, birds and reptiles. The San Diego Zoo enjoys world-renowened stature as a conservation institution, botanical garden and family attraction. We'll take you on the other side of enclosures to areas not accessible to the general public. Included with this tour:
Admission and Behind the Scenes Tour at the Zoo
Lunch at Rondavel (Cookout Buffet)
Narrated Throughout
---
La Jolla Shopping
Date: Thursday, June 4, 1998
Tour Length: 9:30 a.m.-2:30 p.m.
Cost: $45 per person

You'll find art galleries, antique dealers, continential boutiques, and specialty stores. Shopping in La Jolla is famous the world over. This tour includes:
Narrated Tour En Route
Lunch at George's at the Cove
Shopping Time in La Jolla
---
The information on this page is maintained by the TMS Customer Service Center (csc@tms.org).