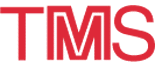 About the Fifth International Conference on Structural & Functional Intermetallics
---
FIFTH INTERNATIONAL CONFERENCE ON STRUCTURAL & FUNCTIONAL INTERMETALLICS
July 16–19, 2000  ·  Vancouver, British Columbia
DUE TO A STRIKE: This meeting has been moved to the Fairmont Airport Place Hotel in Vancouver. All room reservations and technical sessions are now at the Fairmont Airport Place Hotel.
The Fifth International Conference on Structural & Functional Intermetallics (ICSFI), sponsored by The Minerals, Metals & Materials Society (TMS), will be held July 16-19, 2000, at the Westin Bayshore Hotel in Vancouver, British Columbia. The Westin Bayshore has a waterfront location overlooking picturesque Coal Harbor.
The Fifth International Conference on Structural & Functional Intermetallics will address current progresses in research and development for structural and functional intermetallic materials. In particular, as new subject areas, functional intermetallics have been included in this conference in order to reflect the growing interest in the research and applications of functional intermetallics in recent years. The subjects in the structural intermetallics include theory and computer simulations, alloy design, processing, mechanical properties, microstructure, environmental impact, and industrial applications. The subjects to be discussed for functional intermetallics encompass hydrogen storage applications, shape memory alloys, magnetic material applications, etc… Those who are involved in research and/or development of intermetallic compounds and also those teaching about the properties and uses of these materials should attend.


---

An On-line View of
THE FIFTH INTERNATIONAL CONFERENCE ON STRUCTURAL & FUNCTIONAL INTERMETALLICS

---

VIEW THE ATTENDEES LIST (Downloadable using Adobe Acrobat)

---

REGISTRATION INFORMATION
The on-line secure registration form is available for electronic submission. Registration information is available for review, and includes general information, policies, registration options, and special information for authors.

CALENDAR OF EVENTS
The calendar of events includes a general listing of dates and times for this four day event.



TECHNICAL PROGRAM




The final technical program (~325 kb) is available for download in portable document format and can be viewed using Adobe Acrobat. It includes a complete listing of all planned symposia.

SPECIAL EVENTS & TOURS

TRAVEL INFORMATION

PDF FILES FOR DOWNLOAD
Adobe Acrobat is required for viewing of all PDF files listed below.

---

ORGANIZING COMMITTEE

---

USA; Professor Sung H. Whang (Chairman), Polytechnic University, Department of Mechanical Engineering, Brooklyn, New York, USA; Dr. C.T. Liu (Co-Chairman), Oak Ridge National Laboratory; Professor D.P. Pope, University of Pennsylvania, Philadelphia, Pennsylvania, USA; Professor Horst Vehoff, Institute for Material Science and Methods, Universitaet des Saarlandes, Saarbruecken, Germany; Professor Masaharu Yamaguchi, Department of Material Science & Engineering, Kyoto University, Kyoto, Japan

---
---
The information on this page is maintained by the TMS Meeting Departmentr (mtgserv@tms.org).