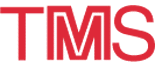 About the 1997 International Symposium on Structural Intermetallics
---
2ND INTERNATIONAL SYMPOSIUM ON STRUCTURAL INTERMETALLICS
September 21-25, 1997 · Champion, Pennsylvania

The 2nd International Symposium on Structural Intermetallics (ISSI-2), sponsored by the High Temperature Alloys and Titanium Committees of The Minerals, Metals & Materials Society's (TMS's) Structural Materials Division will be held at the Seven Springs Mountain Resort, Champion, Pennsylvania, Sunday, September 21, through Thursday, September 25, 1997. ISSI-2 is cosponsored by the Japan Institute of Metals, Deutsche Gesellschaft für Metalkunde, Institute of Materials, Societe Francaise de Metallurgie et de Materiaux, Swiss Society for Materials Technology, and the Materials Research Society.
This symposium is a major quadrennial international conference on the research, development and application of intermetallic compounds, alloys and composites for high-temperature structural applications. The arrangement of ISSI-2 is distinctive in comparison to traditional conferences. This meeting will be convened at a single location with common lodging and dining facilities and with an informal atmosphere to foster openness and communication among the participants. Stringent acceptance requirements for all papers have been employed, and the proceedings will be available at the beginning of the conference. A mixture of oral and interactive poster sessions will be held throughout the conference and will be introduced by short oral summaries. Each presentation will be followed by an extended discussion period. A balance of presentations is planned to cover topics appropriate to the current effort in the community, including basic research, alloy development, and applications.
Technical sessions will be held in the morning and evenings, with most afternoons being open for leisure activities and informal discussions. Several social activities are also being planned. The unique format of this conference will benefit the broad technical community dedicated to the development of intermetallic alloys for structural applications. Improved communication among scientists, engineers, and designers to be fostered by this conference is crucial to the successful development of high-temperature intermetallic alloys.

ISSI-2 ORGANIZING COMMITTEE
GENERAL COMMITTEE: M. Nathal, chair, NASA-Lewis Research Center; D. Miracle, Air Force Wright Laboratory; R. Darolia, GE Aircraft Engines; SECRETARY/TREASURER: P. Heitman, Allison Gas Turbine; TECHNICAL PROGRAM: R. Darolia, chair, GE Aircraft Engines; D. Miracle, Air Force Wright Laboratory; M. Nathal, NASA-Lewis Research Center; C.T. Liu, Oak Ridge National Lab; P. Martin, Rockwell International Science Center; M. Yamaguchi, Kyoto University; R. Wagner, GKSS; ARRANGEMENTS: S. Kumar, Brown University; PUBLICITY: J.D. Whittenberger, NASA-Lewis Research Center; INTERNATIONAL STEERING COMMITTEE: M. Yamaguchi, Kyoto University; R. Wagner, GKSS; M. Nazmy, ABB Power Generation; G. Sauthoff, Max-Planck; T. Khan, ONERA; D. Bannerjee, Defense Metallurgical Research Laboratory, India.
ORGANIZATIONS THAT HAVE PROVIDED FINANCIAL SUPPORT
Commonwealth Scientific and Industrial Research Organization; Rockwell Science Center; Allison Engine Company; Allison Advanced Development; Oak Ridge National Laboratory; General Electric Company; Allied Signal; NASA Lewis Research Center; ABB Power Generation Ltd.; Plansee Aktiengesellschaft; R&D Institute of Metals and Composites for Future Industries; U.S. Air Force Office of Scientific Research; TMS Structural Materials Division
---