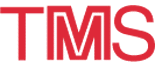 Environmental Degradation of Materials in Nuclear Power Systems—Water Reactors
---
August 1-5,1999  ·  Newport Beach, California
NINTH INTERNATIONAL CONFERENCE ON ENVIRONMENTAL DEGRADATION OF MATERIALS IN NUCLEAR POWER SYSTEMS—WATER REACTORS

The Minerals, Metals and Materials Society (TMS), dedicated to the advancement of scientific and engineering knowledge for materials-centered technologies, is proud to sponsor the Ninth International Conference on Environmental Degradation of Materials in Nuclear Power Systems—Water Reactors which will be held in Newport Beach, California, August 1-5, 1999. Co-sponsoring the conference are the National Association of Corrosion Engineers and the American Nuclear Society.

The conference will be of interest to utility engineers, reactor vendor engineers, plant architect engineers, and consultants involved in design, construction, and operation of water reactors, as well as researchers concerned with the fundamental nature of materials degradation.

---
CONFERENCE ORGANIZERS
Dr. Stephen M. Bruemmer, Pacific Northwest National Laboratory, Batelle Boulevard, P.O. Box 999, Richland, Washington 99352; telephone (509) 376-0636; fax (509) 376-6308; e-mail sm_bruemmer@pnl.gov.
Dr. F. Peter Ford, General Electric Research and Development Center, Bldg. K1-Room 3A37, One Research Circle, Niskayuna, New York 12309; telephone (518) 387-5821; fax (518) 387-7007; e-mail ford@crd.ge.com.
Members: Geoff Airey, Nuclear Electric Ltd; Peter Andresen, General Electric Corporate Research & Development Center; Francois DeKeroulas, Electricite de France; Paul Doherty, Babcock and Wilcox, Canada; Freidich Garzarolli, Siemens AG. KWU. NBTW; Bob Gold, Westinghouse Electric Corp.; John Hall, ABB Combustion Engineering; Ron Horn, GE Nuclear Energy; Natraj Iyer, Westinghouse; Christer Jansson, VATTENFALL; Phil Lichtenberger, Ontario Hydro Technologies; Gene Lucas, University of California; Al McIIree, EPRI; Bill Mills, Bettis Atomic Power Lab; Peter Scott, Framatome; Tetsuo Shoji, Research Institute for Fracture Tech.; Ed Simonen, Pacific Northwest Laboratory; Robert Tapping, AECL Research, Station 61; Charlie Thompson, Knolls Atomic Power Labs; Gary S. Was, University of Michigan; Toshio Yonezawa, Mitsubishi Heavy Industries, Ltd.
Corporate Sponsors:
Babcock and Wilcox; Batelle; Dominion Engineering, Inc. (DEI); Framatome; Institute for Energy Technology (IFE).
---
For further information, contact: Environmental Degradation/TMS Customer Service Department; 184 Thorn Hill Road, Warrendale, PA 15086; telephone (724) 776-9000, ext. 270; fax (724) 773-6770; e-mail csc@tms.org.

---
The information on this page is maintained by the TMS Customer Service Center (csc@tms.org).