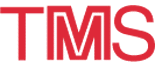 About the 1997 Biennial Workshop on Organometallic Vapor Phase Epitaxy
---
8TH BIENNIAL WORKSHOP ON ORGANOMETALLIC VAPOR PHASE EPITAXY
April 13-17, 1997 · Dana Point, California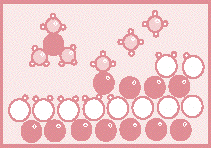 The 8th Biennial Workshop on Organometallic Vapor Phase Epitaxy (OMVPE), sponsored by the Electronic Materials Committee of The Minerals, Metals & Materials Society's (TMS's) Electronic, Magnetic & Photonic Materials Division will be held at Marriott's Laguna Cliffs Resort, Dana Point, California, Sunday, April 13, through Thursday, April 17, 1997.
The scope of this OMVPE workshop remains unchanged from the spirit and goals originally established at the initial workshop held at Cornell University in 1983; the informal scientific and technical exchange of recent progress in OMVPE. The workshop has traditionally served to strengthen the links between academic and industrial laboratories by bringing together scientists from a broad range of disciplines to discuss both fundamental and applied technological issues.
Key areas for further advancement in the field include development of new OMVPE sources, mechanisms of reactions, in-situ diagnostics for process control, new materials and selective area growth. Sessions will be designed to allow ample time for open discussion on all topics of interest. Sessions will consist of morning and evening sessions with the afternoons free.

ORGANIZING COMMITTEE
Rajaram Bhat, General Meeting Chairman, Bellcore; P.D. Dapkus, University of S. California; D.K. Gaskill, Naval Research Laboratory; S.D. Hersee, University of New Mexico; T.F. Kuech, University of Wisconsin; D.W. Kisker, IBM Research; R. Moon, Hewlett Packard Labs; G.B. Stringfellow, University of Utah
CORPORATE SPONSORS
The organizers of the conference wish to extend their appreciation to the following companies for their generous support of the OMVPE Workshop. Specific events and student attendance are being supported by their contributions. This is a partial list; the complete list will be published in the final program which will be distributed at the workshop.

Akzo Nobel Chemical, Inc.; Emcore Corporation; Epichem; MKS Instruments, Inc.; Morton Performance Chemicals; Wafer Technology Ltd.
---
The information on this page is maintained by TMS Customer Service Center (csc@tms.org).