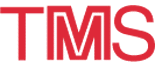 Tenth Biennial Organometallic Vapor Phase Epitaxy Workshop: Special Events
---
March 11-15, 2001 ·TENTH BIENNIAL ORGANOMETALLIC VAPOR PHASE EPITAXY WORKSHOP · San Diego, California
The Tenth Biennial Organometallic Vapor Phase Epitaxy Workshop (OMVPE), sponsored by the Electronic Materials Committee of The Minerals, Metals & Materials Society (TMS), will be held at the Hilton San Diego Resort, San Diego, California, March 11-15, 2001.

Whether in research or industry, OMVPE is a leading epitaxial-materials technology. The Tenth OMVPE Workshop follows the tradition begun at Cornell in 1983, and provides a forum for the exchange of recent scientific and technical knowledge. Scientists from industry, academia and government labs are invited to participate by presenting OMVPE-related papers. Technical sessions will cover the spectrum from fundamental to applied OMVPE topics. Exchange is an important feature of the workshop and the site and format have been chosen to promote informal interaction and communication.
SOCIAL FUNCTIONS
Various social functions have been planned to supplement the formal technical workshop, including the following:
Welcoming Reception
Sunday, 3/11/01
7:00pm–9:00pm
Sponsored by Axitron
Continental Breakfast and refreshment breaks throughout the week
Boat Trip
Monday, 3/12/01
1:00pm–5:00pm
Sponsored by Epichem
Workshop Reception and Banquet
Wednesday, 3/14/01
6:30pm–9:30pm
CONFERENCE TOUR
On Tuesday afternoon, we have organized a tour of San Diego's birthplace—Old Town. Transportation from the Hilton San Di-ego Resort to Old Town will be provided followed by the op-portunity to wander through the town at your leisure before returning to the Hilton.

OLÉ! OLD TOWN
Cost: $30.00 per person

Welcome to San Diego's birthplace! Old Town was considered the "downtown" of San Diego until Alonzo Horton arrived in 1867 and created "New Town," near the bay, which is today's Downtown San Diego. The central six blocks of Old Town is now an historical park, where original adobe "casas" still line the streets.

Immerse yourself in the history and romance of early California and Mexico as you spend the day discovering Old Town. Guests will enjoy walking through this enchanting park and shopping in the boutiques of Bazaar Del Mundo, which offers international crafts, clothing, delicious ethnic foods and colorful tropical gardens.
GOLF
There may be some attendees who would enjoy 18 holes on Tuesday afternoon. We strongly recommend you reserve tee times in advance. Tee times are scheduled up to 30 days prior to the day you wish to play a round. For more information or to schedule a tee time at the River Rock Golf Course, contact the Pro Shop at (619) 296-4653.
---
The information on this page is maintained by the TMS Meetings Department (mtgserv@tms.org).