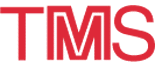 Tenth Biennial Organometallic Vapor Phase Epitaxy Workshop: Workshop Paper Publication
---
March 11-15, 2001 ·TENTH BIENNIAL ORGANOMETALLIC VAPOR PHASE EPITAXY WORKSHOP · San Diego, California
The Tenth Biennial Organometallic Vapor Phase Epitaxy Workshop (OMVPE), sponsored by the Electronic Materials Committee of The Minerals, Metals & Materials Society (TMS), will be held at the Hilton San Diego Resort, San Diego, California, March 11-15, 2001.

Whether in research or industry, OMVPE is a leading epitaxial-materials technology. The Tenth OMVPE Workshop follows the tradition begun at Cornell in 1983, and provides a forum for the exchange of recent scientific and technical knowledge. Scientists from industry, academia and government labs are invited to participate by presenting OMVPE-related papers. Technical sessions will cover the spectrum from fundamental to applied OMVPE topics. Exchange is an important feature of the workshop and the site and format have been chosen to promote informal interaction and communication.
WORKSHOP PAPER PUBLICATIONS
Papers accepted for the Tenth Biennial Workshop on OMVPE will be reviewed for inclusion in a special issue of the Journal of Electronic Materials.

Papers for the special issue must not have been published previously and are not currently under consideration elsewhere. The primary purpose of Journal of Electronic Materials is to provide an archival record of new and original technical work that advances the science and technology of electronic materials.

Deadline receipt of papers for possible inclusion in the November 2001 issue of the Journal of Electronic Materials is March 1, 2001. Two copies of your manuscript (accompanied by a diskette containing your paper) must be provided along with the required TMS Transfer of Copyright form (PDF). For further information regarding paper submission, visit the Journal of Electronic Materials Author Guidelines.

Further questions can be directed to either:
Dr. Kurt Gaskill, Proceedings Co-Chair
Naval Research Laboratory
4555 Overlook Ave. SW
Washington, DC 20375
Phone: (202) 767-3098
E-mail: gaskill@ccsalpha4.nrl.navy.mil

Dr. Mike Tischler, Proceedings Co-Chair
ATMI
550 W. Juanita
Mesa, AZ 85210
Phone: (480) 668-4013
Fax: (480) 890-2745
E-mail: tisch@atmi.com
NOTE THAT EACH PAPER MUST BE ACCOMPANIED BY:
The corresponding authorís name and address (building name or street name and number if possible)
An abstract and key words line
A diskette containing the above-noted items
A set of figure originals/glossy prints or good laser printer cop-ies attached to the original copy of your paper.

TMS transfer of copyright form (PDF) signed by the appropriate person for each paper. Photo, fax and e-mail copies of this form are acceptable.

Please note that the Journal of Electronic Materials, like many other scientific and technical journals, depends on author page charges for a significant part of its support. Therefore, a charge of $110 per printed page is levied for all papers published. One hundred reprints will be supplied without additional charge for every paper on which the payment of these charges is authorized.
---
The information on this page is maintained by the TMS Meetings Department (mtgserv@tms.org).