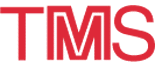 Tenth Biennial Organometallic Vapor Phase Epitaxy Workshop: Registration Information
---
March 11-15, 2001 ·TENTH BIENNIAL ORGANOMETALLIC VAPOR PHASE EPITAXY WORKSHOP · San Diego, California
The Tenth Biennial Organometallic Vapor Phase Epitaxy Workshop (OMVPE), sponsored by the Electronic Materials Committee of The Minerals, Metals & Materials Society (TMS), will be held at the Hilton San Diego Resort, San Diego, California, March 11-15, 2001.

Whether in research or industry, OMVPE is a leading epitaxial-materials technology. The Tenth OMVPE Workshop follows the tradition begun at Cornell in 1983, and provides a forum for the exchange of recent scientific and technical knowledge. Scientists from industry, academia and government labs are invited to participate by presenting OMVPE-related papers. Technical sessions will cover the spectrum from fundamental to applied OMVPE topics. Exchange is an important feature of the workshop and the site and format have been chosen to promote informal interaction and communication.
ADVANCE REGISTRATION
The deadline to preregister for the meeting has passed. It is now necessary to register at the meeting site during conference. On-site registration will be held beginning Sunday and continuing through Thursday during the following hours:
Sunday, March 11, 2001
1:00 PM-7:00 PM
Monday, March 12, 2001
7:00 AM-12:00 PM
6:00 PM-9:00 PM
Tuesday, March 13, 2001
7:00 AM-12:00 PM
6:00 PM-9:00 PM
Wednesday, March 14, 2001
7:00 AM-12:00 PM
6:00 PM-8:00 PM
Thursday, March 15, 2001
7:00 AM-10:00 AM
All attendees of The OMVPE Workshop, including authors and session chairs, are required to register. Badges must be worn at all times to gain access to the technical sessions and the social functions.
LETTERS OF INVITATION
The OMVPE Organizing Committee will issue letters of invitation to individuals requiring such a document. Such letters though, do not commit The OMVPE Organizing Committee to providing financial support. Fax, e-mail or mail your request for a letter of invitation to:
Michael Packard, CMP
Manager of Meeting Services
TMS
184 Thorn Hill Road
Warrendale, PA 15086, USA
Fax: (724) 776-3770
E-mail: packard@tms.org
POLICIES
Refund Policy: Written requests must be sent to TMS Headquarters, 184 Thorn Hill Road, Warrendale, PA 15086. No refunds will be issued after the February 19, 2001 deadline. A $50 processing fee will be assessed on all cancellations.

Recording Policy: The Minerals, Metals and Materials Society (TMS) reserves the rights to any audio and video reproduction of all presentations at TMS sponsored meetings. Recordings of sessions (audio, video, still photography, etc…) intended for personal use, distribution or copyright without the express written consent of TMS and the individual authors is strictly prohibited. Contact the TMS Technical Program Department to obtain a copy of the waiver release form.
---
The information on this page is maintained by the TMS Meetings Department (mtgserv@tms.org).