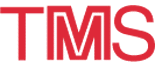 PRICM-3: Travel and Destination Information
---
July 12-16, 1998 · Honolulu, Hawaii
THIRD PACIFIC RIM INTERNATIONAL CONFERENCE ON ADVANCED MATERIALS AND PROCESSING

The Third Pacific Rim International Conference on Advanced Materials and Processing (PRICM-3) is sponsored by The Minerals, Metals & Materials Society (TMS), the Chinese Society for Metals, the Japanese Institute of Metals, and the Korean Institute of Metals and Materials. The conference will be held July 12-16, 1998, at the Hilton Hawaiian Village Hotel, in Honolulu, Hawaii.
THE HILTON HAWAIIAN VILLAGE HOTEL
The official hotel for attendees of PRICM-3 and their guests is the Hilton Hawaiian Village Hotel, located at the gateway to Waikiki, only eight miles from the Honolulu International Airport. The hotel address and telephone is:

Hilton Hawaiian Village Hotel
2005 Kalia Road, Honolulu, Hawaii 96815
Telephone (808) 949-4321 Fax (808) 951-5458

With 20 acres of paradise, the Hilton Hawaiian Village surrounds its guests with lush tropical plants, flowers, cascading waterfalls, and priceless art treasures from around the world. Situated on Waikiki's best white sand beach, the resort has much to offer: a Superpool, more than an acre in size; a private lagoon with its own island; abundant wildlife; and numerous activities. Shopping at any of the more than 80 specialty shops and boutiques or dining at any of the resort's 20 restaurants and lounges will meet the most discriminating tastes or satisfy the most basic needs. Facilities also include a post office, full-service business center, and doctor's on-call office.

Each guest room has air conditioning, alarm clocks, balcony, cable TV with HBO, in-room pay-per-view movies, refrigerator and Servi-Bar. The resort has 69 rooms that are in compliance with the U.S. Federal Americans with Disabilities Act. There is no charge for children staying at the resort, regardless of age, when occupying the same room as their parents. Check-in time is 14:00 p.m. and check-out time is 11:00 a.m. Room tax is 10.17% total (6% room tax and 4.17% general excise tax).

Note: Attendees of PRICM-3 (except students and Hawaii State residents) not staying at the Hilton Hawaiian Village Hotel will be assessed an additional add-on fee of $200 to their registration to assist in paying meeting space at the hotel.
CLASSIC DESTINATION MANAGEMENT HAWAII
Take advantage of customized travel planning services and a wide range of airlines, pre- and post-vacation hotels, and rental cars at the best wholesale prices through Classic Destination Management of Hawaii, located at the Hilton Hawaiian Village in Waikiki. Classic guarantees that no component of your stay will ever be more expensive than if you made your reservations directly with the same airline, hotel, or car rental company.

Participants from Japan are asked to contact KINKI Tourist Tokyo regarding pre-arranged packaged tours for PRICM-3.

Classic's PRICM-3 Travel Hotline telephone number is 1-800-331-7939, from 09:00 a.m.-16:00 p.m. PST, Monday through Friday. Classic offers customized travel at package prices with complete itinerary flexibility. Choose only the components you want. Make informed decisions with the help of highly trained reservationists. Excellent discounted airfares that still earn frequent flyer credits at prices you can trust, all backed by solid guarantees. Change and cancellation waiver makes for easier changes. Personalized leatherette travel wallet with maps, itinerary, and luggage tags. Once-in-a-lifetime tours and activities can be pre-booked, including tee times.
Classic Travel Options
Pre- and Post-Travel: Would you like to extend your stay on another island? Whether you are looking for a simple, affordable studio or an ultra-deluxe golf resort, the PRICM-3 travel hotline will help you select from over 100 hotels and condominiums throughout Hawaii in all price categories. Classic can arrange pre- and post-vacations throughout the continental U.S. as well.

Pre-Arrange Tee Times: Classic will book your golf arrangements at many courses in the islands. With locals and travelers alike choosing morning tee times, be sure to have your's booked ahead.

Rental Cars: Ask your reservationist to add a car to your itinerary. Classic offers a choice of vehicle types on all islands except Lanai where cars are limited. All cars are air-conditioned automatics through major rental companies. Car rental is based on a 24-hour period beginning with the time of pickup. Rental prices include the $2 road tax surcharge. Cars must be picked up and returned at the same airport. All rentals come with unlimited mileage. All other charges such as optional loss damage waiver, fuel and overtime charges, are to be paid direct to the rental car company. Drivers must be at least 25 years of age, possess a valid driver's license, and a credit card in the driver's name.
Classic Air Travel General Information & Conditions
Classic's sophisticated database maintains up-to-date information on hundreds of airfares that are available to Hawaii. The rates typically represent an average 15% savings off published fares. Air carrier availability is regional and cost varies by day of travel. These special fares cannot be upgraded with frequent flyer miles, but mileage points will be awarded on these fares. A sample of round trip fares to Honolulu is listed below. These are the lowest fares available at time of printing and are subject to change. When making your reservation be sure to ask for the lowest fare to Hawaii and ask about our change & cancellation waiver. The fares are listed below "midweek/weekend." midweek is Monday-Thursday and weekend days are Friday, Saturday and Sunday.
Washington/Baltimore: $678/$746
Georgia: $579/$659
Massachusetts: $569/$639
Illinois: $549/$629
Texas: $539/$619
Colorado: $489/$569
California: $339/$409
Deposit/Final Payment: A deposit of $125 per passenger is required to hold your reservation. Your booking will be cancelled if deposit is not received within seven days from the date of booking. Reservations are subject to cancellation unless final payment is received 45 days before departure. Full payment is due immediately for bookings made within 45 days of departure.

Pricing: Prices are subject to change without notice unless paid in full before the effective date of change. Prices will be quoted on a component basis and inclusive of tax. All bookings are price protected upon receipt of payments for deposit and change & cancellation waiver, or when full payment is received on the entire booking before any price changes. Prices do not include porterage, gratuities, meals (unless otherwise noted), telephone calls, or any other items of a personal nature.

Acceptable Forms of Payment: Payment can be made in cash, by check, or by American Express, Diners Club, Discover, MasterCard, Optima, and Visa cards. All returned checks are subject to a $35 service charge.

Protection of Funds: Classic is registered as a Seller of Travel with the Attorney General of the State of California pursuant to Section 17550 of the California Business and Professions Code, under registration #1012983-20. Classic is an active member of USTOA.

Last Minute Bookings: Last minute bookings will be accepted provided space is available, full payment has been received and documents can be delivered before departure. There are no last-minute booking fees.

Travel Documents: A personalized wallet is issued for each booking. Documents will be released upon receipt of full payment and mailed at least 21 days before departure. Documents may be requested earlier if full payment has been received. Classic requires street address (no P.O. Boxes). Airline tickets are issued in accordance with air carrier policies.

Change & Cancellation Fees: After receipt of deposit, a handling fee of $35 per adult will be assessed for passenger initiated changes or cancellations. Changes made after documents are issued will be charged $50 per adult. Once a deposit or payment is applied, requests to change the form of payment will be charged a change fee. Some hotels, condos and airlines charge change fees that are in addition to the ones noted above. Airline restrictions and tariffs vary widely and in some instances, changes to the air itinerary are not permitted. Name changes are treated as a cancellation and all fees will apply. Once travel has commenced, any changes or cancellations will be at the expense of the passenger.

Refunds: Refunds of unused air transportation, if applicable, are subject to carrier tariff rules, and may be subject to carrier cancellation fees. Requests must be made in writing within 60 days of return date. For refunds on special or weekly rates for accommodations, the used portion will be charged at regular published daily rates before a refund is issued for the unused portion.

Change/Cancellation Waiver: For a waiver fee of $43 per adult (18 years or older), you may change or cancel your booking without paying the normally assessed change and cancellation fees. Discounted non-refundable airfares on Alaska Airlines are not covered by this waiver. The non-refundable waiver must be purchased at time of booking. The waiver fee also covers Classic's tours and activities purchased on the hotline prior to departure, provided cancellations are received 24 hours prior to scheduled use. Airfare increases resulting from passenger-initiated changes in dates, time, routing, or class of service are not covered. The waiver does not cover lost or stolen tickets. Changes in occupancy for shared accommodations are not covered by this waiver. No shows are not covered by this waiver. The waiver is non-refundable and is not an insurance coverage.

First Class Air: Classic offers greatly discounted First Class Service on Delta, American, Hawaiian, Northwest, and TWA. Business First Class Service is available on Continental out of San Francisco and Los Angeles.

Inter-Island Air: Classic offers Aloha Airlines and Hawaiian Airlines to bring you convenient, inter-island air service at reduced rates. Aloha Island Air provides service to smaller airports of Molokia'I, Hana, and Princeville. For added luxury, take advantage of First Class airfares on Aloha Airlines.

Airport Transfers Transportation: Airport transportation is available in Honolulu at reasonable rates. Shared-van transfers are $11.50 per person, one way shared-van transfers are $23.00 per person, round trip. Private Lincoln Town Car transfers are $62.50 one way (seats up to four passengers). Private Lincoln Town Car transfers are $125.00 round trip. Limousine transfers are $79.50 one way (seats up to six passengers). Limousine transfers are $159.00 round trip.

Airport Shuttle Service: Shuttle service is available from the airport to the Hilton Hawaiian Village Hotel. The cost is $7 for adults and $3.50 for children, one way. The same route by taxi would cost approximately $19 one way, plus tax.
---
The information on this page is maintained by the TMS Customer Service Center (csc@tms.org).