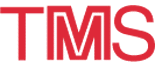 Materials and Science in Sports: Exhibition
---
April 22-25, 2001 MATERIALS AND SCIENCE IN SPORTS ·Coronado, California
The Materials and Science in Sports Symposium, sponsored by the Structural Materials Division of The Minerals, Metals & Materials Society (TMS), will be held at the Coronado Island Marriott Resort, Coronado, California, April 22-25, 2001.

Materials and Science in Sports is organized to bring together those interested in technical aspects of sports. Themes may include design, materials, mechanics, dynamics, and biomechanics. All aspects of science applied to sports will be welcome, particularly those relating to advances in equipment and improvements in athletic performance.
ABOUT THE EXHIBITION
An exhibition is being organized to compliment the technical symposium. The exhibition will provide participating companies an opportunity to participate in this international forum to share innovations and products related to these technologies.

The exhibition will be scheduled to compliment the technical session schedule, with the coffee breaks being conducted in the exhibition area.

To reserve space for the exhibition, complete and return the attached response form. To allow sufficient time for advance planning and promotion, prospective exhibitors are encouraged to reply no later than March 23, 2001.

For more information or to reserve space for the event, contact:
Cindy A. Wilson, Exhibits Coordinator
TMS
184 Thorn Hill Road
Warrendale, PA 15086
Phone: 724-776-9000, ext. 231
Fax: 724-776-3770
E-mail: wilson@tms.org
---
The information on this page is maintained by the TMS Meetings Department (mtgserv@tms.org).