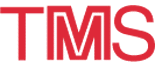 About the 1997 International Symposium on Superalloys 718, 625, 706 and Derivatives
---
4TH INTERNATIONAL SYPOSIUM ON SUPERALLOYS 718,625,706 AND DERIVATIVES
June 15-18, 1997 · Pittsburgh, Pennsylvania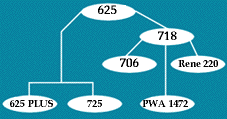 The 4th International Symposium on Superalloys 718, 625, 706 and Derivatives will be held June 15-18, 1997, at the Embassy Suites Hotel in Pittsburgh, Pennsylvania. This 4th symposium follows in the tradition of the three predecessors. The initial one on Superalloy 718 was held in 1989 and was devoted solely to this unique alloy. The second symposium, held in 1991, extended the scope to include Alloy 625, from which Alloy 718 was derived, along with their modifications. The third symposium, held in 1994, added Alloy 706, a natural derivative of Alloy 718, which has gained increasing application in land-based gas turbines for the generation of electric power.
This symposium covers all aspects of the development, production, behavior and use of these most important superalloys. It is indeed noteworthy that so much interest and activity continues on these superalloys which have been in existence and usage for many years. Ninety-two papers were accepted for this program, with nearly a third of the papers coming from overseas. Together with its predecessors, the symposium volume reviews worldwide developments on the theory, technology and application of Superalloys 718, 625, and 706.

ORGANIZING COMMITTEE
E.A. Loria, Chairman, Consultant; A. Banik, Special Metals; W.B. Eisen, Crucible Materials; J.M. Hyzak, Wyman-Gordon Co.; L.A. Jackman, Teledyne Allvac; R.L. Kennedy, Teledyne Allvac; G.W. Kuhlman, Alcoa Forged Products; G.E. Maurer, Special Metals; A. Mitchell, University of British Columbia; N. Paton, Howmet Corporation; D.F. Paulonis, Pratt & Whitney Aircraft; J.F. Radavich, Purdue University; E.L. Raymond, GE Aircraft Engines; P.O. Schilke, GE Power Generation; R.G. Thompson, University of Alabama; J.H. Tundermann, INCO Alloys International
CORRESPONDING MEMBERS
Y. Honnorat, SNECMA; A. Pineau, Paris School of Mines; X. Xie, UST Beijing
---
The information on this page is maintained by Barbara Kamperman (kamperman@tms.org).