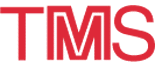 Julian Szekely Memorial Symposium: Technical Program: Monday Afternoon Poster Session
---
October 5-8, 1997 · JULIAN SZEKELY MEMORIAL SYMPOSIUM · Cambridge, Massachusetts
The following poster session will be presented at the Julian Szekely Memorial Symposium on Materials Processing, on Monday afternoon, October 6th, 1997.
SESSION CHAIRS:
J.K. Brimacombe, University of British Columbia, Vancouver, B.C. Canada
T. Emi, Tohoku University, Sendai, Japan
POSTER SESSION: GROUP 1
5:15 pm - 6:00 pm
Thermodynamic Assessment of the Al and Mg Deoxidation Reactions in Liquid Iron: J.-D. Seo, S.-H Kim, Dept. of Materials Science and Engineering, POSTECH, Pohang 790-784, Korea
Gas Inclusions Separation and Removal from Liquid Steels: V.F. Chevrier, A.W. Cramb, Department of Materials Science and Engineering, Carnegie Mellon University, Pittsburgh, Pennsylvania 15213
Modeling Activities in Steelmaking at MEFOS: Lage Jonsson, Henrik Solhed, and Jonas Alexis, MEFOS, Lulca, Sweden; Par Jonsson, Ovako Steel AB, Hofors, Sweden

---
Direct questions about this page to the TMS Customer Service Center (csc@tms.org).