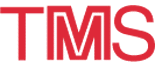 About the 1996 International Symposium on Extraction and Processing for the Treatment and Minimization of Wastes: Treatment of Heavy Metal Wastes I
---
2ND INTERNATIONAL SYPOSIUM ON EXTRACTION AND PROCESSING FOR THE TREATMENT AND MINIMIZATION OF WASTES
October 27-30, 1996 · Phoenix, Arizona
Monday, PM
Room: Kachina
October 28, 1996
Session Chairs: Ms. Pragna Bhakta, Newmont Gold Company, PO Box 669, Elko, NV 89822; Co-chair, Mr. Luiz A. Teixeira, Catholic Univ. of Rio de Janeiro, Dept. of Material Science and Metallurgy, CP38008--Rio de Janeiro -RJ22453-900 Brazil
---
2:00 pm
Applications of Selective Solvent Extractants in Waste
minimization and metals recovery: B. Baimforth, Troy A. Leese,
Metal Extractant Products Business, ZENECA Specialties, P.O. Box 42, Hexagon House, Blackley, Manchester, M9 8ZS, UK and P.A. Tasker, Dept. of Chemistry, University of Edinburgh, King's Bldgs., West Mains Rd., Edinburgh, EH9 3JJ, U.K.
2:25 pm
Historical Trends in Metal Recycling: J. A. Scott, AGMET Metals, Inc., 7800 Medusa Street, Oakwood Village, OH 44146
2:50 pm
Redox Alloy Media as a Water Treatment Technology for the Removal and Minimization of Waste: Issa Al-Kharusy, KDF Fluid Treatment, Inc., 1500 KDF Drive, Three Rivers, MI 49093
3:15 pm BREAK
3:30 pm
Dust Forming Mechanisms in the Copper Converting Process: Bo Bjorkman, Caisa Samuelsson, Division of Process Metallurgy, Lulea University of Technology, S-97187, Lulea, Sweden
3:55 pm
Removal of As, Cd AND Pb from Contamniated Smelter Soils by Incineration: Christina Vikiund White, J. P. Hager, Dept. of Met. and Materials Eng., Colorado School of Mines, 1500 Illinois St., Golden, CO 80401
4:20 pm
Regeneration of Copper by Direct Electrolysis of Alloyed Copper-containing Wastes: Wang Dajian, Kunming University of Science and Technology, Kunming, 650093, China

---
The information on this page is maintained by TMS Customer Service Center (csc@tms.org).