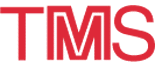 About the 1996 International Symposium on Extraction and Processing for the Treatment and Minimization of Wastes: Short Course
---
2ND INTERNATIONAL SYPOSIUM ON EXTRACTION AND PROCESSING FOR THE TREATMENT AND MINIMIZATION OF WASTES
October 27-30, 1996 · Phoenix, Arizona
"Waste Treatment & Minimization in Mining & Metallurgical Industries"
Presented by:
V.I. "Lucky" Lakshmanan, ORTECH Corporation
Jay Agarwal, Charles River Associates Incorporated
Phil Evans, H.G. Engineering
V. Ramachandran, Asarco
Saturday and Sunday, October 26-27, 1996
8:30 a.m.-5:00 p.m.
About the course:
This course is a perfect complement to the Symposium on Extraction & Processing for the Treatment & Minimization of Wastes. Increasing competition from alternative materials and awareness of environmental sensitivities demand mining industries to seek opportunities from wastes and recyclables with economic value and manage them using the best economically feasible and environmentally available technologies. The course is intended to provide basic understanding and overview of the various aspects of waste minimization including recycling technologies that are either currently applied or hold potential for application.
Case studies from automotive and recycling industries on waste minimization will be included. A panel discussion between the presenters and attendees on all issues of concern will conclude this learning intensive course.
Who should attend:
The course will be of particular interest to environmental managers, plant operators, researchers and consultants.
Course Overview:
Situation Analysis
Regulations

Issues

Sustainable Industrial Sector

Waste Minimization

3 R's: Reduction, Reuse and Recycling

Emission, Control, Zero Discharge
Sector Analysis:
Non-ferrous, primary: wastes, recyclables, opportunities, case histories

Solids and Liquids

Copper

Nickel/Cobalt

Zinc/Lead

Uranium wastes, recyclables, opportunities, case histories

Steel wastes, recyclables, opportunities, case histories

Light Metals--waste, recyclables, opportunities, case histories

Other sectors with major impact:

Automotive

Manufacturing

Recycling Industries

Panel Discussion
Summary and Wrap-Up
About the presenters:
Dr. V.I. "Lucky" Lakshmanan is Program Director, Environmental and Materials Processing for ORTECH Corporation. His areas of expertise include mineral processing, extractive metallurgy and waste management. Dr. Lakshmanan has extensive experience in technology development and transfer. He is an adjunct professor at the Department of Metallurgy & Materials Science, University of Toronto, Canada. He has more than 80 publications and several patents in the areas of mineral processing, extractive metallurgy and waste management.
Mr. Phil Evans, Director at H.G. Engineering in Canada, is a graduate metallurgist with 38 years of experience in the operation and engineering of non-ferrous extraction plants which include pyro- and hydrometallurgical facilities. He also developed and operated processes for recycling scrap copper and spent etching solutions.
Dr. Jay Agarwal is a Vice President at Charles River Associates Incorporated in Boston, Massachusetts. He has over 40 years of senior management experience in the metals, materials and minerals industry. Dr. Agarwal received a DChe (1951) from Polytechnic Institute of New York. He was with United States Steel Corporation for 15 years from 1954-1960, rising to Chief of the Process analysis Division. He was Director of Development at Kennecott Copper corporation for 10 years and then Vice President of Technology at AMAX Metals. His areas of technical expertise include metallurgical plant design and economics, new business development and feasibility analyses. Dr. Agarwal is a fellow of AIChE and TMS. He has authored over 100 papers and has 22 issued U.S. patents.
Dr. V. Ramachandran is Senior Project Leader at Asarco's Technical Services Center in Salt Lake City, Utah. His areas of expertise include extractive metallurgy, waste management and waste water treatment. He has 21 years of experience in the areas of extractive metallurgy of base and precious metals.
Registration fees:
$495 - Member ($525 on-site)

$580 - Non-member ($610 on-site)

$90 - Student ($110 on-site)
You may register any time prior to the 2nd TMS/EPD International Symposium on Extraction & Processing for the Treatment & Minimization of Wastes, but if you register by the advanced deadline of October 11, 1996, you will save an additional $50 late registration penalty. Course size is limited and a sufficient number of pre-registered attendees are necessary to offer the course, so please register early!

For more information, contact:

TMS Continuing Education Department
184 Thorn Hill Road
Warrendale, PA 15086 USA
tel: 412.776-9000 x226 or 213
fax: 412/776-3770
e-mail: koebnick@tms.org


---
The information on this page is maintained by TMS Customer Service Center (csc@tms.org).