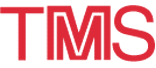 1997 TMS Annual Meeting: Exhibitor
---
February 9-13 · 1997 TMS ANNUAL MEETING · Orlando, Florida
HENCON, B.V.
Booth #802     Ulft, Gelderland, Netherlands
---
For more than 40 years, Hencon designs, manufactures and supplies heavy duty industrial mobile equipment. The delivery program covers the complete range of special mobile equipment for potrooms (prebaked and Soderberg) and casthouse such as:
Hencon's anode pallet and ladle transporter.

Anode Pallet Transporters
Ladle Transporters
Tapping Trucks
Vacuum Cleaners
Alumina Feeders
Vacuum Systems
Anode Covering Vehicles
Anode Briquette Feeders
Crust Breakers
Bath Cleaning Machines
Combined Feeding Trucks
Scrap Loaders
Rack Raising Trucks
Spading Machines
Pot Skimming Vehicles
Sideloaders
Box Charging Machines
Recent developments, such as the new design of Hencon's transporters will be shown at the 1997 TMS Annual Meeting.
---