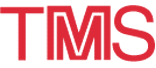 About the 1997 TMS Annual Meeting: Hume-Rothery Award Symposium and Award Presentation
---
February 9-13 · 1997 TMS ANNUAL MEETING · Orlando, Florida

Constitution and Thermodynamics of Monotectic Alloys
1997 William Hume-Rothery Medalist:
Dr. Bruno Predel
Max-Planck-Instut für Metallforschung, Instut für Werkstoffwissenschaft, Stuttgart, Germany
Award Presentation: Monday, February 10, 1997
Location: 330B, Orange County Convention Center

About the Topic:
Many binary systems exhibit miscibility gaps in the liquid state. It is well known that melts which are passing a miscility gap on cooling, solidify to a regulus consisting of two layers. Such metallic solid bodies are not interesting for technical applications and have also scarcely been investigated scientifically. Genuine interest in demixing systems only arose as it seemed possible to prevent layer formation under zero gravity. However, experiments in space have shown that even under micro-g conditions, phase separation is occurring, but, in a different way as on earth and also not finely dispersed. Afterwards, there resulted an intensive disclosure of the thermodynamics and the kinetics of the separation of liquid immiscible phases. After the discussion of the results obtained, it is indicated how layer formation can be prevented and a finely dispersed structure can be realized in order to enable technical use.
Dr. Bruno Predel's Career Accomplishments:
1956-1958: Senior Scientist, Institute for Physical Chemistry, University of Munster, Westfalen
1958-1959: Assistant, Institute of Physical Chemistry, University of Munster, Westfalen
1959-1964: Assistant, Institute for Metal Research, University of Munster, Westfalen
1963: Habilitation: Venia Legendi in Physical Metallurgy
1967: Wissenschaftlicher Rat und Professor
1969: AuBerplanmaBiger Professor
1970: Head of Department and Professor
1973: Professor of Physical Metallurgy, University of Stuttgart; scientific member of Max-Planck-Institute for Metals Research, Stuttgart
1977: Visiting professor, University of Kyoto, Japan
1986-1988: Dean of faculty of chemistry, University of Stuttgart
1987: Director, Max-Planck Institute for Metals Research, Stuttgart
Editorial Responsibilities--Advisory Board:
Journal of Non-Crystalline Solids
Journal of Alloys and Compounds
Publications:
Heterogene Gleichgewichte; B. Predel; Steinkopff-Verlag, Darmstadt, Germany
Thermodynamische Grundlagen und Daten zur Lithium-Entfernung aus Hutten-aluminium; F. Sommer, J.J. Lee and B. Predel; Deutsche Gesellschaft fur Materialkunde, Oberursel, Germany
Phase Equilibria, Crystallographic and Thermodynamic Data of Binary Alloys; B. Predel; Landolt-Bornstein, Springer-Verlag, Berline; 3 volumes have been published; 2 further volumes are in press
---
The information on this page is maintained by TMS Customer Service Center (csc@tms.org).