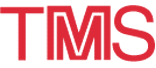 About the 1997 TMS Annual Meeting: Tutorial Luncheon Lecture
---
February 9-13 · 1997 TMS ANNUAL MEETING · Orlando, Florida

TMS will once again present a tutorial luncheon lecture at the 1997 TMS Annual Meeting in Orlando, Florida on Tuesday, February 11, 1997. The lecture offers an informal seminar atmosphere for expert presentations on subjects designed either as theoretical review or as informal discussion of experimental techniques and leading edge scientific advancements. The lecture format includes optional "brown bag" lunch for $15 beginning at 12:00 noon; followed by a 40 minute lecture beginning at 12:20 p.m. Additional luncheon tickets may be purchased in the registration area. There will be no charge for those attending the lecture who do not wish to purchase the lunch.
Traditional Japanese Metalwork Techniques-Esthetics and Technology Transfer
ABOUT THE PRESENTER:

Michael R. Notis is a Professor of Materials Science & Engineering at Lehigh University in Bethlehem, PA. His research interests include phase equilibria diffusion, and microstructure development in binary and higher order systems. He also maintains a strong interest in the history of materials technology,and has applied modern instrumental laboratory methods to the analysis of many ancient objects (a field known as archaeometallurgy).
Sponsored by: the TMS Continuing Education Committee
Presented by: Michael R. Notis, Lehigh University
Location: 230C, Orange County Convention Center
When: Tuesday, February 11, 12:00 noon-1:30 p.m.
The art of traditional Japanese metalwork has produced some of the most beautiful examples of the esthetic use of materials. Its origin is tied to contacts with other Asian countries, and its appeal in the West dates to the earliest world expositions in 19th century Europe and America. The growth of Tiffany & Co. was related to its import and the stylistic influences that resulted from Tiffany's worldwide sale of metal-art objects. Examination of this Japanese artwork by the scientific community in Europe led to an early understanding of diffusion in solid metals. The presentation will describe the various unique alloys, solders, and metalworking methods used for traditional Japanese metalwork, and will discuss the specifics of the transfer of science and technology fostered by the esthetic appeal of this art.

---
The information on this page is maintained by TMS Customer Service Center (csc@tms.org).