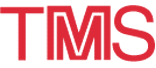 About the 1997 TMS Annual Meeting: TMS Foundation Planned Giving Seminar
---
February 9-13 · 1997 TMS ANNUAL MEETING · Orlando, Florida

Sponsored by: The TMS Foundation
Presented by: Charles N. O'Data, Advancement Resources, Inc.
Location: Salon 1, Omni Rosen Hotel
When: Monday, February 10, 3:00 p.m.-4:00 p.m.
The TMS Foundation will sponsor a special seminar on the financial advantages of planned giving, including charitable trusts, bequests, insurance, annuities, etc. The presentation will focus on the concept that by planning carefully, individuals may better guarantee their own financial future and that of their loved ones, while helping to insure the future of the profession with a charitable gift to the TMS Foundation.
ABOUT THE PRESENTER:
Charles N. O'Data, CFRE, is President of his consulting firm Advancement Resources, Inc. He also serves as Vice President for Development at Geneva College, Beaver Falls, Pennsylvania. At Geneva, his direct responsibilities include fund raising and estate planning. He also oversees the areas of alumni relations, intercollegiate athletics, and the college's endowment and investment portfolio.
For some 34 years, Mr. O'Data has been involved in planned giving and estate planning. A frequent speaker and participant at seminars and conferences, he has addressed national conferences of the American Symphony Orchestra League and participated in seminars for Fund Raising for the Arts. Additionally, he has addressed the statewide convention of the Texas Women's Associations of Symphony Orchestras and has taught courses in planned giving and various other forms of fundraising for accreditation by the National Association of Fundraising Executives.

---
The information on this page is maintained by TMS Customer Service Center (csc@tms.org).