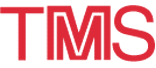 1997 TMS Annual Meeting: Tuesday Session
---
DEFINING THE CORE MATERIALS CURRICULUM: Session II: Looking Forward
Sponsored by: TMS Education Committee
Program Organizers: Anthony D. Rollett, Materials Science & Engineering Dept., Carnegie Mellon University, Pittsburgh, PA 15213; Martin A. Crimp, Dept. of Materials Science and Mechanics, Michigan State University, East Lansing, MI 48824

Room: 340D

Session Chairperson: Martin Crimp, Dept. of Materials Science and Mechanics, Michigan State University, East Lansing, MI 48824
---
2:00 pm INVITED
TITLE TBA: James C. Williams, General Electric Aircraft Engines, 1201 Edison Drive, Cincinnati, OH 45216
2:30 pm
THE STRUCTURE OF MATERIALS ENGINEERING; A NEW MODEL FOR MATERIALS ENGINEERING CURRICULA: Blair London, Linda S. Vanasupa, Robert H. Heidersbach, Materials Engineering Department, California Polytechnic State University, San Luis Obispo, CA 93407
We have developed a new model for the materials engineering curriculum designed around a structure that must be carefully "built" during our program. The model clarifies the materials engineering curriculum, representing a new organizational structure that incorporates the broad concepts yet allows room for technological changes. We used four guiding principles: (1) the curriculum must impart certain core competencies to the students, (2) the courses are either four or five units (quarter system), many with a strong laboratory emphasis, (3) the sequence of courses is logical and can be clearly communicated, and (4) it must be accredited. The model can be summarized by the major physical features of the building. The foundation includes an introduction to materials engineering and a course on the structure of solids. The pillars represent the four basic parts of materials engineering (thermodynamics, kinetics, mechanical properties, electronic properties) that are common to, and "hold up", all other aspects of the field. The roof consists of basic courses in metals, ceramics, polymers, and composites along with several technical electives. Finally, the building shows the capstone Senior Project as the culmination of their undergraduate education.
2:55 pm
MATERIALS SCIENCE CURRICULUM: HOW WE SHOULD BE CHANGING IT: David Laughlin, Dept. Materials Science & Engineering, Carnegie Mellon Univ., Pittsburgh, PA 15213
The Materials Science curriculum in many Universities is a direct descendant of their Metallurgy or Metallurgical Engineering curriculum. As such, they often have in them "relics" of the past that seem to some to be outdated. One of the theses of this presentation is that some of the "relics" are indeed "holy relics" which if they are discarded by "reforming zealots" may lead to a crisis in the curriculum. A second thesis, is that indeed some of the elements of the curriculum must be changed in order to better prepare our students for the changing directions of the field. In this presentation the important elements which should remain are discussed as are some new themes that currently are not universally present in our curricula. Suggestions on how these "old" and "new" themes are to be integrated into the overall curricula will close out the presentation.
3:20 pm
UNDERGRADUATE ENGINEERING AND MSE EDUCATION AT THE UNIVERSITY OF MICHIGAN: J.W. Jones, R. Gibala, Dept. of Materials Sci. and Engineering, Univ. of Michigan, Ann Arbor, MI 48109-2136
The College of Engineering at the University of Michigan has begun an ambitious program to restructure its undergraduate curriculum. The new curriculum will increase freshman year participation in engineering and provide an active program for each student to learn communication skills throughout the curriculum, while increasing flexibility within all discipline-specific curricula. Furthermore the new approach calls for the restructuring of courses into 4 credit-hour units, thereby enabling students to complete their studies in 4 years by selecting 4 courses of 4 credit hours in each of 8 semesters for a total of 128 credit hours. The impact of this new curriculum template on Materials Science and Engineering education at Michigan will be described. Emphasis will be placed on proposed changes in laboratory and design courses to accommodate a strong and professionally administered engineering communications segment. The approaches used to provide breadth and depth in the MSE curriculum will also be described. Finally, the impact of these college-wide changes on MSE's role in providing an introductory materials education to non-MSE majors will be described.
3:45 pm INVITED
TITLE TBA: Harold Weinstock, Air Force Office of Scientific Research, 110 Duncan Avenue, Bolling AFB DC 20332-0001
4:15 pm
PANEL DISCUSSION: Participants to be announced. A summary of the symposium as completed by the Panel Discussion is planned to be submitted for publication in the JOM.
---