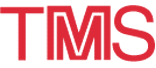 1997 TMS Annual Meeting: Wednesday Session
---
ADVANCES IN COATINGS TECHNOLOGIES II: Session V
Sponsored by: MDMD Surface Modification & Coatings Technology Committee
Program Organizers: C.R. Clayton, State University of New York at Stonybrook, College of Engineering and Applied Sciences, Stony Brook, NY 11794-2200; J.K. Hirvonen, Metals Research Branch, U.S. Army Research Laboratory, AMSRL-WM-ME, APG, MD 21005-5069; A.R. Srivatsa, CVC Products Inc., 3100 Laurelview Court, Fremont, CA 94538


Room: 315B

Session Chairperson: TBA
---
8:00 am
TRIBOLOGICAL MEASUREMENT METHODS FOR COATINGS: Stephen M. Hsu, National Institute of Standards and Technology, Gaithersburg, MD 20899
Coatings are increasingly being used as a means to protect materials from harsh environments. As the coating technology becomes more sophisticated, the requirement for new and better measurement techniques to understand wear mechanisms and coating effectiveness soars. For functionally gradient coatings, the issue of measuring local properties vs global properties in determining the extent of compositional change necessary to achieve a particular performance level is critical. For very thin hard coatings on relatively soft substrates, the deformation and yielding of the substrate affect the coating effectiveness. This paper presents some new and novel techniques that can be used to measure the coating properties under rubbing conditions.
8:35 am
PLASMA-ASSISTED DEPOSITION OF TRIBOLOGICAL COATINGS: K. Sridharan, R.A. Breun, A. Chen, J.R. Conrad, R.P. Fetherston, J. Firmiss, J.P. Hockers, J.S. Kim, R.J. Matyi, M.M. Shamim, C. Tan, E.A. Treptow. University of Wisconsin, Madison, WI 53706
A variety of alloy and compound coatings can be synthesized using plasma-based techniques. At high target bias voltages, implantation of ions into the target can be achieved to dose levels sufficient to bring about beneficial surface modification. The range of compositions achievable, low processing temperatures and environmental cleanliness makes this technique potentially attractive for a number of applications. The paper will focus on the design and development of wear resistant coatings using the plasma source ion implantation method operated in the ion-assisted deposition mode. Results of microstructural characterization and tribological evaluation of these coatings will be presented. The work is supported by the US Army Grant No. DAAII04-94-G-0283 and NSF Grant No. DMI-9528746.
9:10 am
A COMPARATIVE ANALYSIS OF MECHANICAL PROPERTIES IN COATED SYSTEMS BY INSTRUMENTED INDENTATION: Larry Seitzman, Code 6170 Naval Research Laboratory, Washington, DC 20375
Vickers indentation was performed on a variety of coating-substrate combinations. Force-displacement curves were obtained by continuously monitoring the loading and unloading of the indentor. Different methodologies for analyzing the data (i.e. shape effect vs contact depth as well as regression vs polynomial fitting) were compared. Mechanical property profiles of the coated system were obtained from both the loading and the unloading curves, and the properties determined from both curves were compared. Analysis of the unloading curve readily yields hardness and elastic modulus data, while analysis of the loading curve yields additional information. The potential for using instrumented indentation as a quality control tool for coated systems will be discussed.
9:30 am
DAMAGE MECHANISM IN SOLID PARTICLE EROSION OF FeAl-Al203 THERMAL SPRAY COATINGS: Brian Schorr, Arnold Marder, Lehigh University, Bethlehem, PA 18015; Daniel Sordelet, Iowa State University, Ames Laboratory, Ames, IA 50011
The effect of microstructure and splat cohesion on the erosion damage mechanism of FeAl-Al203 plasma and high velocity oxy-fuel (HVOF) coatings was studied. The Al203 content in the cermet pre-sprayed powders was varied from 0-80%. Microstructural evaluation revealed a good correlation between the Al203 in the pre-sprayed powders and the final as deposited plasma coatings. In addition, increased porosity was measured as the Al203 content of the coatings increased. It was found that plasma sprayed coatings tend to fail via splat delamination due to poor cohesion and high porosity, providing accelerated weight loss compared to HVOF and wrought alloys. The addition of Al203 to the plasma sprayed FeAl increased the erosion rate of the tested coatings. Examination of the eroded surfaces revealed cracking of the Al203 which led to undercutting of the FeAl matrix. In contrast, partial removal of splats by gouging as well as cracking occurred in the HVOF coatings.
9:50 am
PLASMA NITRIDING OF TOOL STEELS: Sun K. Kim, Department of Metallurgical Engineering, University of Ulsan, Ulsan, Kyung Nam, Korea 680-749
In order to produce composite surface layers by combining nitriding and coating of titanium compounds, nitriding of tool steels to obtain only diffusion layer on surface is desirable. In this paper, results on experiments to obtain a diffusion layer with zero or minimum amount of compound layer were presented. With SKD11, SKD61 and SKH9 tool steels, experimental process parameters such as hydrogen and nitrogen gas ratios, temperature, pressure and time were changed to obtain an optimum condition.
10:30 am
MICROSTRUCTURE, WEAR RESISTANCE, AND HIGH TEMPERATURE OXIDATION RESISTANCE OF BORONIZED GAMMA-TiAl: Soosik Kim, Youngsic Yoon, Hansam Kim1, Kyeongsoon Park2,Met. Eng. Dept., Inha Univ., Inchon, Korea, 1Metall. Eng. Dept., Inha Tech. College, Inchon, Korea, 2Materials Eng. Dept., Chung-ju National Univ., Chungju, Korea
Ti-45.0 at% Al-1.6% Mn intermetallic compounds, which were fabricated by reactive sintering, were boronized in the temperature range 1150 to 1250°C under a flow of Ar gas in a graphite pack with boron carbide (B4C) powders. Energy dispersive x-ray spectroscopy (EDXS) and x-ray diffraction (XRD) were used to investigate the phase present in the coating layer. The coating layer was composed of Ti2B, TiB, and Al2Ti4C2 phases. The formation mechanism of the above compounds in the coating layer was investigated. Some vacancies were found below the coating layer. The thickness of the coating layer increased with increasing boronizing temperature and time. The activation energy of formation of the coating layer was calculated to be 320 Kj/mole. The microhardness of the coating layer was extremely high (700-800 Hv), compared to that (300-400Hv) of the substrate, improving the resistance to wear and high-temperature oxidation.
10:10 am BREAK
10:50 am
THE WEAR-RESISTANCE OF TiNi INTERMETALLICS WITH TiN COATING: H.C. Lin, H.M. Liao, J.L. He, K.M. Lin, K.C. Chen, Department of Materials Science, Feng Chia University. Taichung, Taiwan 407, China
The wear resistance of TiNi intermetallics with TiN coating was studied by wear test, hardness measurement, XRD and microstructure observation. Both TiN and Ti2Ni layers are found to form on the surface of ion-nitrided TiNi intermetallics. These layers can improve the wear-resistance of these TiNi intermetallics. The effects of nitriding temperatures, TiN/Ti2Ni thickness and applied wear-load on the wear behavior of TiNi intermetallics are investigated in this paper. Meanwhile, the major wear mechanisms in these ion-nitrided TiNi intermetallics are also discussed.
---