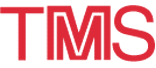 About the 1997 TMS Annual Meeting: Student Information
---
February 9-13 · 1997 TMS ANNUAL MEETING · Orlando, Florida

The 1997 TMS Annual Meeting offers materials science and engineering students a myriad of opportunities to gather technical information, explore career possibilities, and network with students and professionals in their fields.
BEACH PARTY '97
Sponsored by: TMS Student Affairs Committee
When: Sunday, February 9, 7:30 p.m.-9:30 p.m.
Where: Omni Hotel, Poolside

NONMEMBER STUDENTS GET A FREE YEAR OF TMS MEMBERSHIP

Using the Registration Form, student members may attend the technical sessions, exhibits, and lectures held Monday through Thursday for $30. Registration for students who are not members is $60 which will be applied toward a 1997 TMS student membership for students who stop by the student booth and complete a membership application.

The TMS Student/Faculty Mixer is a good, old-fashioned beach party. Beer,* soft drinks, and snacks will be provided. All attendees should come in beach attire, prepared for an evening full of fun! We'll dance to the D.J. and have plenty of prizes. Watch your student chapter mail for further details. Come, meet some old friends and make some new ones.
STUDENT MONITORS
Students have the opportunity to partially defray their conference expenses by serving as session monitors. Monitors are responsible for assisting the session chair, recording session attendance and assisting with audio/visual equipment. All monitors must report to the Authors' Coffee each morning of their scheduled sessions. Monitors' positions are limited and will be assigned on a first-come basis. To obtain work forms and schedule, contact Peggy Weiss at the Authors' Coffee.
ALUMNI RECEPTIONS
Alumni of the following universities are invited to gather and renew old acquaintances while meeting new ones. Receptions will be hosted at the Omni Rosen Hotel.
Monday, February 10, 1997
Alumni
Location
Time
Purdue University
Carnegie Mellon/MSE Department
Colorado School of Mines
Michigan Technological University
Ohio State University
University of Florida
Salon 13
Salon 17
Salon 14
Salon 11
Salon 2
Salon 1
6:00 p.m.-7:30 p.m.
6:00 p.m.-8:00 p.m.
6:00 p.m.-8:00 p.m.
6:30 p.m.-8:30 p.m.
6:30 p.m.-8:30 p.m.
 8:00 p.m.-10:00 p.m.
---
*Note: In accordance with the Florida State Law, alcoholic beverages will be served only to attendees who are 21 years of age or older; proper identification will be required upon entry.

---
The information on this page is maintained by TMS Customer Service Center (csc@tms.org).