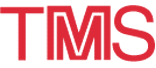 1999 TMS Annual Meeting: Tutorial Luncheon
---
February 28-March 4 · 1999 TMS ANNUAL MEETING · San Diego, California

During the week of February 28-March 4, 1999, the 128th Annual Meeting & Exhibition of The Minerals, Metals & Materials Society (TMS) will be held in San Diego, California at the San Diego Convention Center.

TMS will once again present its extremely popular Tutorial Luncheon Lecture Series at the meeting. This series offers an informal seminar atmosphere for expert presentations on subjects designed either as theoretical review or as informal discussion of experimental techniques and leading edge scientific advancements.

The tutorial lecture format includes an optional "brown bag" lunch for $15, which should be purchased in advance using the on-line meeting registration form. Lunch begins at 12:00 noon, followed by a 40 minute tutorial lecture beginning at 12:20 p.m. There will be no charge for those attending the lecture who do not wish to purchase the lunch.
"Damascus Steels"
Sponsored by: TMS Young Leaders Committee
Presenter: Oleg Sherby, Stanford University
When: Monday, March 1, 12:00 noon-1:30 p.m.
Location: Room 16A, convention center

About the Topic: The history of iron and Damascus steels is described through the eyes of ancient blacksmiths. Evidence and deductions are presented to indicate that the stones of the Egyptian Pyramids were carved with iron tools and that the Iron Age began about 6000 years ago, which places it before the start of the Bronze Age. It is clear that ancient blacksmiths had enough information from their forging work, together with their knowledge of minerals, to have been able to construct much of the present day iron-carbon phase diagram. Their greatest artistic accomplishment was the Damascus steel sword. This forged ultrahigh-carbon steel weapon has surface markings which are beautiful and mystical and which, to date, are not fully explained. Studies at Stanford University are described which reveal that Damascus-composition steels are superplastic and have remarkable wear-resistance. A modern rolling procedure (the Wadsworth-Sherby recipe) is described which leads to surface markings approaching those observed in ancient Damascus steel swords.

About the Presenter: Professor Oleg D. Sherby is currently an Emeritus Professor at Stanford University, and has a long career of distinguished research and teaching. In over thirty years of contract research at Stanford, Professor Sherby has made fundamentally important contributions in the areas of creep, superplasticity, ultrahigh-carbon steels and laminated metallic composites. Professor Sherby's publications in these areas have come to be considered as citation classics. Professor Sherby first joined Stanford University in 1958 and was elected to become Professor Emeritus in 1988. Prior to joining Stanford, Professor Sherby was a National Science Foundation Fellow at Sheffield University, England (1956-1957) and a Scientific Liaison Officer in Metallurgy with the United States Office of Naval Research, London, England (1957-1958). Among the numerous awards and honors received by Professor Sherby are: Dudley Medal of the American Society for Testing Materials, 1958; Senior National Science Foundation Fellowship at the Centre Détudes Nucleaires de Saclay, France, 1967; Honorary Doctorate, D. Metall, from Sheffield University, England, 1968; Fellow of the American Society for Metals, 1970; First John E. Dorn Memorial Lecturer, Northwestern University, 1970; Member, U.S. National Academy of Engineering, 1979; Centenary Medal of the American Society for Mechanical Engineers, 1980; Fellow of the American Institute of Mining and Metallurgical Engineers, 1985; Gold Medal of the AMS International, 1985; Yukawa Memorial Lecturer and Silver Medalist, Tokyo, Japan, April 1988; Albert Easton White Distinguished Teacher Award (ASM & AIME), 1988; Honorary Member of the Japan Institute of Metals, 1996; and ASM Campbell Memorial Lecturer and Awardee, 1998.

---
The information on this page is maintained by the TMS Customer Service Center (csc@tms.org).