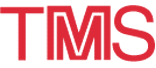 1999 TMS Annual Meeting: Tutorial Luncheon
---
February 28-March 4 · 1999 TMS ANNUAL MEETING · San Diego, California

During the week of February 28-March 4, 1999, the 128th Annual Meeting & Exhibition of The Minerals, Metals & Materials Society (TMS) will be held in San Diego, California at the San Diego Convention Center.

TMS will once again present its extremely popular Tutorial Luncheon Lecture Series at the meeting. This series offers an informal seminar atmosphere for expert presentations on subjects designed either as theoretical review or as informal discussion of experimental techniques and leading edge scientific advancements.

The tutorial lecture format includes an optional "brown bag" lunch for $15, which should be purchased in advance using the on-line meeting registration form. Lunch begins at 12:00 noon, followed by a 40 minute tutorial lecture beginning at 12:20 pm. There will be no charge for those attending the lecture who do not wish to purchase the lunch.
"Dynamic Behavior of Materials"
Sponsored by: TMS Continuing Education Committee
Presenter: Marc Meyers, University of California, San Diego
When: Tuesday, March 2, 12:00 noon-1:30 p.m.
Location: Room 16A, convention center

About the Topic: Materials are subjected, in their life, to many types of loads in numerous environments. Of these loads, a considerable fraction is rapidly applied, generating a regime that is commonly known as "dynamic," in contrast with creep, fatigue and other ones. Examples around us abound, and some are produced by design while others occur by accident. Crashes involving cars and aircraft belong to the first group, whereas rolling, forging, machining and stamping are examples of the second. Extreme regimes are experienced in military application such as armor, projectiles, bombs and shells. Another interesting class of applications is the use of explosives to cut, weld, form sheets and plates, consolidate powders and synthesize new materials. The material's response under dynamic conditions can be considerably different than under other loading regimes. Metals, ceramics and composites exhibit peculiar behaviors that will be described in terms of the fundamental deformation and failure mechanisms (dislocations, twins, martensitic transformations, cracks, etc). Research is supported by the US Army Research Office and by the Office of Naval Research.

About the Presenter: Marc A. Meyers received his Ph.D. in materials science from the University of Denver in 1974. He held a faculty position at New Mexico Institute of Mining and Technology, where he was associate director of the Center for Explosives Technology Research (1983-1988). He served as adviser, Materials Science Division, Army Research Office (1985-1987) before joining the faculty at UCSD in 1988. His research focuses on the dynamic behavior of materials. He is investigating compaction of powders by shock waves (diamond and boron nitride), the synthesis of ceramics and composites by a new process using a sequence of gasless combustion reaction and dynamic compaction, shock-induced chemical reactions, high-strain-rate behavior of materials, and adiabatic shear localization.

---
The information on this page is maintained by the TMS Customer Service Center (csc@tms.org).