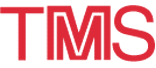 2001 Electronic Materials Conference: Destination Information
---
June 27-29, 2001 · 43RD ELECTRONIC MATERIALS CONFERENCE · Notre Dame, Indiana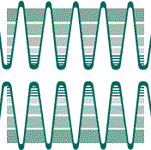 The 43rd Electronic Materials Conference (EMC) sponsored by the Electronic Materials Committee of TMS will be held at the University of Notre Dame, Notre Dame, Indiana, from Wednesday, June 27 through Friday, June 29, 2001. The conference provides a forum for topics of current interest and significance on the area of preparation and characterization of electronic materials. Individuals actively engaged or interested in electronic materials research and development are encouraged to attend this meeting, and papers in this general subject area are solicited.

The EMC is again being coordinated with the Device Research Conference (DRC) of IEEE, which will be held at the same location, Monday, June 25 through Wednesday, June 27, 2001. This coordination is made in recognition of the strong interaction between electronic materials and device research and should provide for maximum exchange of information between attendees of both conferences.
ABOUT THE UNIVERSITY OF NOTRE DAME
A leading Catholic research university, Notre Dame stands among the nation's top 20 universities in terms of both academics and endowment. The university is organized into four undergraduate colleges—arts and letters, science, engineering, and business—the Graduate School, the Law School, and the School of Architecture. The combination of groundbreaking research and a long tradition of excellence in undergraduate and graduate education has attracted world-class teachers and scholars to the university's 729- member teaching-and-research faculty. The total student population of about 10,700 men and women is drawn from all 50 states and some 88 foreign countries and includes 1,500 graduate students and 1,150 professional students. Substantial new investments in a wide range of academic programs, institutes, centers, and major facilities have marked the past several years at Notre Dame. Founded in 1842 by a priest of the Congregation of Holy Cross, Notre Dame is located north of the city of South Bend, Indiana, and about 90 miles southeast of Chicago. Its 1,250-acre-campus contains two lakes and 104 buildings with an insured replacement value of more than $875 million. The university's Main Building with its famed Golden Dome is among the most widely known university landmarks in the world.

For more information on the University of Notre Dame, see the Visitors page at the university's website. An on-line campus map is also available.
RECREATION
Conference nametags must be worn at all times and room keys must be presented in order to use the recreational facilities. The 9-hole ND Golf Course (phone 219-631-6425) is located on campus and the new 18-hole Warren Golf Course (phone 219-631-4653) is located just north of the campus. Call for times, availability, and prices. Tee times may be made seven days in advance. Swimming is available at two locations on campus with a $3.00 charge for use of the facility. Call 219-631-5980 and 219-631-5297 to verify times. Racquetball, basketball, squash, and weigh lifting are other options for recreation. There is a $3.00 charge for the facility. Please call 219-631-5297 to verify times and availability. The Courtney Tennis Center is an all-weather outdoor court available during daylight hours on a first come, first serve basis. Walking and jogging route maps with distances are available with distances at the Informa-tion Desk in the Center for Continuing Education, McKenna Hall.

For further facility information see the campus recreation page. More complete information will be available when you arrive for the conference.
DRESS
Casual clothing is in order with a sweater or light jacket occasionally needed for the evenings. The University of Notre Dame is essentially a walking campus, so be sure to wear comfortable walking shoes.
CAMPUS SMOKING POLICY
The University of Notre Dame prohibits smoking in its buildings, including residence halls. Smoking is allowed only in designated areas outside buildings.
---
The information on this page is maintained by the TMS Meetings Department (mtgserv@tms.org).